You Need To Think About These Items Before Starting Your Home Seach
House and Neighborhood Wish List Instruction: Spend some time day dreaming about what you want in a house. Think about what you need. The questions below may help you get a clearer view of the home you want to buy. Give this back to me so I can better help you in searching for the perfect home.
How old a home do you think you would like? Existing HomeOlder Home New Home
What type of home is most appealing to you? Ranch Traditional
Contemporary Two Story Condo Other
Which construction type do you like most? Brick Siding Stucco Other
What size lot are you looking for? Large Medium Small Over an acre More than 5 acres
How many people will be living in the home?_______ Ages________
How many bedrooms do you want? _______
How many do you need?_________
Do you need a fenced yard? Yes No
Is a separate dining room important to you? Yes No
Is a Great Room important to you? Yes No
Is Canal or Water access important to you? Yes No
Do you need to be near public transportation? Yes No
Do you want to move near a specific school? Yes No
Is having a pool important to you? Yes No
Is it important to you to be near recreational areas? Yes No
Do you have a specific area that you wish to live in? Yes No Where____________
Are you currently approved for a loan? Yes No
What is your price or payment range?____________
How long do you think you will be in this home?______
How much money do you have for down payment and closing costs?_____
What do you like to do?_____________________________________
How important is location?_________________________________Thank you for your time . Please return to Lynne Van Ecklynnevaneck@live.com 941-716-4754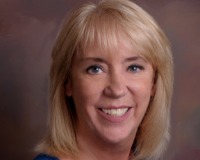 Author:
Kathy Toonder
Phone:
941-544-7270
Dated:
October 21st 2014
Views:
772
About Kathy: I enjoy walking the warm sandy beaches, swimming and watching the magnificent sunsets on Florida's...