Visit Sarasota Have Fun For Free
On the Sarasota waterfront is a 28-foot statue. The statue is based on a famous photo taken in Times Square on Aug. 14, 1945 — the day the Japanese surrendered and World War II ended — and it seems to please those that love the romantic nostalgic pose today for the same reasons t
he photo has for seven decades. Take your picture with it FREE!
Spend the day at the beach.
Sarasota is home to Siesta Beach, the No. 1 beach in the country, according to Dr. Beach's 2011 list, and was No. 2 in 2016. Lido, Longboat, Nokomis and Manasota beaches all have beautiful scenery and public access and the beaches of Venice are known for their sharks' teeth--search FREE!
Go camping.
Get in touch with nature on a primitive campsite at Myakka River State Park. The cost is just $5 per person. While the primitive campsites are several miles away from the trails, that is just an excuse to go hiking or biking FREE before setting up camp.
Dip in the pool.
The Lido Pool is a hidden gem of a public pool right on Lido Beach. Open Tuesday-Sunday 10 a.m.-4:45 p.m. The pool charges just $2 for children under 12 and seniors 55 and older and $4 for older kids and adults. Cheap not FREE!
Relax in Island Park.
Located at 1 Marina Plaza, Island Park is home to lots of great, FREE things.....a large lawn, beautiful blue water, a fountain for children, sun, shade, massive and inventive sculptures, big boats and docks to roam on.
Spend Monday at the museum.
The John and Mable Ringling Museum of Art opens its doors FREE of charge every Monday from 10 a.m.-5 p.m.
Enjoy music on the bay.
Van Wezel Performing Arts Hall holds Friday Fest one Friday a month in the summer and early fall. Check out the FREE live music on the waterfront from 5-9 p.m.
Explore the Celery Fields
Explore one of the only hills in Sarasota County and one of the best bird-watching areas in town, the Celery Fields. Visit FREE 8:30 to 10:30 Nov. 1 through May 1 and a bird naturalist from the Sarasota Audubon Society will be stationed for your pleasure.
Watch the sunset.
It is hard to believe it is possible to experience something so beautiful without spending any money. Taking in a sunset is FREE and simple and you can do it from almost anywhere in Sarasota. The beaches, the marina and Ringling Bridge are favorite spots among locals. SEE YOU IN SARASOTA!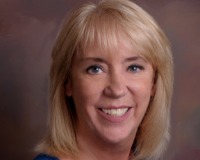 Author:
Kathy Toonder
Phone:
941-544-7270
Dated:
March 23rd 2018
Views:
2,372
About Kathy: I enjoy walking the warm sandy beaches, swimming and watching the magnificent sunsets on Florida's...