Villages Of Lakewood Ranch South
SARASOTA -- Design and development plans for The Villages of Lakewood Ranch South are moving forward after the Sarasota County Commission unanimously approved plans Wednesday.The Villages, a combination of residential and commercial development on 5,500 acres of land south of University Parkway, will eventually contain 5,100 residential units, two village centers containing 300,000 square feet of commercial space, 60,000 square feet of public space and a new elementary school.Project developer Schroeder-Manatee Ranch Inc. sought• Incorporation of a 2010 transportation agreement outlining SMR commitment to funding the extension of Lakewood Ranch Boulevard and Lorraine Road south to Fruitville Road, and an east-west connecting road between the two.• Acceptance of SMR's fiscal neutrality project report.• Acceptance of SMR's affordable housing plan."The requests are straightforward and simple," said Todd Pokrywa, SMR vice president of strategic affairs. "What we're seeking today is a determination to move forward with certainty."In October, the commission amended the transportation agreement to allow SMR to begin residential construction of the Villages before roadway improvements were completed. In return, SMR pledged an additional $7.5 million to build either an extension of Iona Road from Palmer Boulevard to Fruitville Road or an overpass across Interstate 75 from Lakewood Ranch Boulevard to Cattlemen Road.Kevin Cooper, vice president of public policy at the Sarasota Chamber of Commerce, told the board the roadway modifications are imperative to the county's "traffic ecosystem." He applauded SMR's efforts in tackling the region's long-standing traffic issues."For a private entity to step up above and beyond what they are required to do can't be understated," he said.Pokrywa said SMR's project remains fiscally neutral, meaning the new infrastructure will not put an additional burden on taxpayers. The developer projects more than $5 million in ad valorem taxes will be generated by the Villages' completion.Prior to the final revision, SMR had been required to submit a report before the approval of each neighborhood plan. SMR will now update its fiscal neutrality report at the end of each phase only if there has been significant deviation from overall development totals.SMR also promises construction of more than 2,000 affordable housing units, which will provide housing for employees at nearby companies, including those in the Lakewood Ranch Corporate Park."Affordable housing puts workers in proximity to employers," noted David Fink, a member of the Lakewood Ranch Business Alliance. About 20 members of the Alliance attended the meeting dressed in white to show their support of the Villages.Commissioner Nora Patterson asked Pokrywa why SMR is proposing so many affordable housing units."We're smack in between two major employment centers: the Lakewood Ranch Corporate Park and the International Trade Center," Pokrywa responded. "We believe there is a strong market to provide this housing."As part of the revisions, the Villages' build-out date has been extended from 2027 to 2034. SMR is hoping to start on design "very shortly," Pokrywa said after the meeting.Commissioner Joe Barbetta said he fully supports the development."Needless to say this is a long time coming," Barbetta said. "The eight years (I've spent) on this commission and all the years on the planning commission in dealing with this, I'm glad it's happening."Earlier, the county commission also amended Sarasota's 2050 plan, making it less fiscally restrictive and taking away the 15-year separation between the building of villages. The plan will require several public hearings before coming back to the commission for final approval.
Sabrina Rocco, East Manatee reporter, can be reached at (941) 745-7024. Follow her on Twitter @sabrinarocco.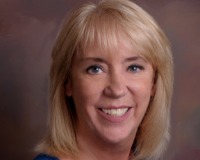 Author:
Kathy Toonder
Phone:
941-544-7270
Dated:
May 23rd 2014
Views:
2,320
About Kathy: I enjoy walking the warm sandy beaches, swimming and watching the magnificent sunsets on Florida's...