Top Places To Retire In Florida
Florida is well known for being the perfect retirement destination. After all, its nickname is the Sunshine State. Considering all the beautiful beaches and the warm weather year-round, it's understandable why someone would want to spend their golden years here. To help you out in your search for your dream home, we will take a look at the top places to retire in Florida.
Reasons to Retire in Florida
When you choose the perfect place to retire, you can start by thinking about your priorities. Fortunately, Florida has a lot to offer, and you will surely be able to find plenty of things to love. First of all, when compared to other states, the average home prices are relatively low. You can get outstanding deals for homes in places that aren't tourist hotspots. Therefore, if you don't care to be where all the action and commotion are, you can get a pretty decent deal on a property.
Additionally, there is no state income tax, which may be important for retired people who have other sources of income. Add to that the generally low cost of living, and Florida can be a good choice if you want comfortable living at a reasonable price. There are also several financial benefits to homeownership, such as tax deductions, which make purchasing real estate a good investment.
Where to retire in Florida
Tampa
Tampa is the third-largest city in Florida, located on Tampa Bay near the Gulf of Mexico. The city itself has a population of nearly 400,000, while the wider metro area has more than 3 million people. This means that you will find all of the necessary amenities there. Additionally, you will have no problem finding plenty of entertainment options, including the local zoo, aquarium, and theme parks. If you have always wanted to retire in a beachside property for a reasonable price, Tampa may be the right place.
Naples
This small community is sometimes called the 'golf capital' and is considered one of the top places to retire in Florida. Naples is also located along the Gulf of Mexico, so naturally, the warm winters appeal to many people looking for a place with pleasant weather. Keep in mind that Naples is a bit more expensive than some other parts of Florida, but this also means that it has a lot to offer. There are plenty of amenities that will make you comfortable, such as high-end shopping boutiques and championship-level golf courses. Naples constantly gets rated above other communities regarding safety, the number of medical centers, and overall living standards.
Melbourne
This small community is probably best known for its proximity to the Kennedy Space Center and Cape Canaveral. Locals can watch rockets liftoff, and many of the streets are named after space programs. The affordable cost of living and available healthcare options make Melbourne an attractive place for people in their golden years who want to retire in Florida.
Sarasota
Located just 60 miles south of Tampa, Sarasota is a small beach town popular with people looking to retire and an excellent option for families that want to make Florida their home. Sarasota boasts low crime rates, and residents feel safe in their communities. Additionally, several neighborhoods are designed for 55+ living, such as Lakewood Ranch in northeasters Sarasota County. If you want to live in an area rich with Old Florida history and multiple entertainment options, this could be the right place for you.
Fort Myers
A third of the population in Fort Myers is made up of residents who are 60+, and this is because you can find plenty of affordable homes in an environment that is relaxing and beautiful. The slow rhythm of life and multiple options to socialize is the perfect mix for older people who want to enjoy life at their own pace. Gorgeous beaches, numerous restaurants, and community parks make Fort Myers a great spot to call home.
Orlando
Many people who retire want to spend time with their grandchildren, and Orlando is a big draw due to the Universal Orlando and Disney World theme parks and resorts. Orlando also has excellent health care facilities such as Advent Health. There is also a busy downtown area if you want to go sightseeing or have a night out. Central Florida University brings in young people seeking education, giving Orlando a vibrant culture and a sense of community.
Moving to Florida
Once you have found a place you want to call home, there are a few more things you should know before moving to Florida. Although the climate is generally warm and subtropical, the weather can also be unpredictable. Hurricane season lasts from June until November, and it's especially pronounced in Southern Florida. If you plan to retire in that area, we suggest that you read up on emergency weather procedures.
Preparing for the actual move shouldn't be too difficult. However, we suggest making a moving checklist to help you stay on track. It would be best to begin preparing more than a month before the move. If you need help packing and transporting your possessions, you can always hire professional movers. Most people decide to move in the spring or early summer since the days are long and the weather isn't too hot yet. However, Florida has plenty of moving companies, and we are sure you will be able to organize a move at any time of year.
In conclusion
We hope that we've made it easy for you to find where you want to retire. If you need help choosing among the top places to retire in Florida, feel free to reach out to us. We will gladly help you find the right property for your needs and budget.
Meta description: If you want to spend your golden years in a beachside community with warm weather, here are the top places to retire in Florida.
Image used:
https://unsplash.com/photos/FQjUaIMQF3Q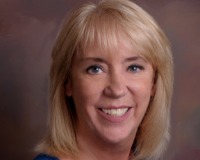 Author:
Kathy Toonder
Phone:
941-544-7270
Dated:
May 3rd 2022
Views:
808
About Kathy: I enjoy walking the warm sandy beaches, swimming and watching the magnificent sunsets on Florida's...