The Origin Of Valentines Day
While not thought to be directly related to modern Valentine's Day traditions, the beginnings of celebrating love (of a sort) in February date back to the Romans. The feast of Lupercalia was a pagan fertility and health festival, observed from February 13th through the 15th, that was celebrated at least as far back as 44 BCE (the year Julius Caesar was assassinated). Some historians believe it goes back even further, though with possibly a different name.
Connected to the Roman god Lupercus, (the equivalent to the Greek god Pan), the festival was originally supposed to be about shepherds and bringing health and fertility to their sheep and cows. When it became more ingrained into Roman culture, it additionally celebrated Lupa (also another possible reason it is named what it is), the she-wolf who nursed the legendary founders of Rome, Romulus and Remus, to health. Religious offerings happened at the cave on Palatine Hill, the place where Rome was thought to be founded.
The ceremonies were filled with animal sacrifices, the wearing of goat skins, and nudity. Priests would lead sacrifices of goats and young dogs, animals who were thought to have a "strong sexual instinct." Afterwards, a feast would occur with lots of wine flowing. When everyone was fat and happy, the men would shed their clothes, drape the goat skins from the earlier sacrifice on their naked bodies, and run around the city striking naked women.
It has also been speculated that there was match-making that went on during the feast, akin to what people did at festivals during the Middle Ages. Whether the original feast had it or not, later, young men would draw names of young woman, randomly pairing up one another during the feast. If the pairing was agreeable, a marriage could potentially be arranged. If not, well, they broke up.
In the fifth century, Pope Hilary tried to get the festival banned due to it being a pagan ritual and unchristian. At the end of the fifth century (appx 496 AD), Pope Gelasius I did end up banning it. In a long letter sent to all Roman nobility who wanted the festival to continue, he stated, "If you assert that this rite has salutary force, celebrate it yourselves in the ancestral fashion; run nude yourselves that you may properly carry out the mockery."
Pope Gelasius also established a much more Christian celebration and declared it would be honored on February 14th – a feast in which St. Valentine would be the patron saint.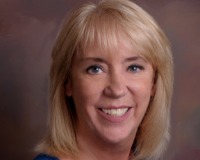 Author:
Kathy Toonder
Phone:
941-544-7270
Dated:
February 12th 2016
Views:
5,807
About Kathy: I enjoy walking the warm sandy beaches, swimming and watching the magnificent sunsets on Florida's...