The Benefits Of Working With A Local Real Estate Agent
Are you considering buying or selling a property? Are you wondering if working with a local real estate agent is worth it? Well, the answer is a resounding yes! Overall, they bring a wealth of benefits to the table. Their in-depth market knowledge and access to exclusive listings give you an edge.
Furthermore, you'll receive personalized attention and expert guidance tailored to your needs. With a strong network of contacts, they can negotiate effectively on your behalf. So, their efficient home search and paperwork assistance saves time and effort. They ensure accurate property valuation and provide valuable market insights. Plus, you'll have ongoing support and access to trustworthy recommendations. So, why navigate the complex real estate process alone when a local agent can make it smoother and more successful?
They Can Recommend Local Vendors
When working with a local real estate agent, one of the significant benefits you can enjoy is their valuable vendor recommendations. Need a reliable home inspector? Are you looking for a trustworthy mortgage broker? Agents can provide an extensive network of contacts to connect you with reputable professionals. Whether buying or selling a property, their recommendations can save time and ensure you work with reliable experts. So, since they have been in the business for a while, they have established relationships with vendors who have proven their expertise and reliability in the community. You can trust their recommendations, knowing these vendors have a track record of delivering quality services.
That can be especially beneficial if you're new to the area and are unfamiliar with the local service providers. Additionally, they can help you find the best movers for your relocation. Moving experts from Centennial Movingadvise you to work with reputable movers with experience. The process can go smoothly with experienced movers and real estate agents by your side. By tapping into the network of your real estate agent, you can gain access to trusted professionals who can assist you throughout the real estate process. From home inspectors and appraisers to contractors and movers, a local agent's recommendations can help you navigate the intricacies of real estate transactions smoothly and confidently.
One of the benefits of working with a local real estate agent is that they can connect you with local vendors.
Accurate Property Valuation
There is no doubt that these agents possess deep knowledge of the local market. With their expertise, they can assess the value of a property accurately. They consider various factors, such as recent sales data and market trends. Furthermore, they understand the nuances of the neighborhood and can provide a realistic assessment. So, their familiarity with the market conditions ensures you don't overpay or underprice your home. They base their pricing guidance on market dynamics in the area. Whether you're buying or selling, their valuation expertise is invaluable.
By obtaining an accurate property valuation, you can make informed decisions. For sellers, it helps in setting the right asking price. Additionally, buyers can avoid overpaying for a property. Local agents understand the local supply and demand dynamics. They consider comparable properties and factors that influence value. Additionally, their insights help you negotiate effectively and get the best deal possible. Property valuation is a crucial aspect of real estate transactions, and working with a local agent ensures you have a reliable assessment that aligns with the local market reality.
They Are Familiar With Local Contracts
Next, working with an expert offers the benefit of familiarity with local contracts. As for the specific contracts and forms used in the area, they have the right knowledge about them. Additionally, they are well-versed in the legal language and requirements. Their expertise ensures your interests are protected during the transaction. They can explain the terms and conditions clearly and concisely. You can rely on their guidance to navigate the contractual obligations. With their knowledge, they can identify any potential pitfalls or discrepancies. Overall, their familiarity with local contracts and HOA regulationsstreamline the process.
Overall, you won't have to spend time deciphering complex legal documents. An agent like this can ensure that all necessary documents are properly prepared and handled. This expertise provides you with peace of mind throughout the transaction. So, you can trust that the contractual aspects are in good hands. By working with a local agent, you benefit from their understanding of the local contract requirements, making the entire process smoother and more efficient.
One of the benefits is that you will receive an accurate property valuation.
Market Analysis
Real estate agents can provide comprehensive reports, as they deeply understandit. They analyze trends, including property values and inventory levels. Furthermore, their insights help you make informed decisions. An agent can identify opportunities and potential risks. They can guide you on when to buy or sell based on market conditions. In addition, their analysis helps you determine competitive pricing strategies.
With their expertise, you can better understand the market's current state. Additionally, they can highlight emerging neighborhoods or investment opportunities. They provide valuable information on market demand and supply dynamics. So, their analysis assists you in maximizing your investment potential. You can access their expertise and up-to-date information by working with an agent like this. Furthermore, this lets you make well-informed decisions in the ever-changing real estate market.
Efficient Marketing Strategies
Local real estate agents have the expertise to promote your listing effectively. They know how to showcase your property's best features. Local agents utilize various marketing channels and platforms. They have a wide network of contacts and resources to reach potential buyers. Their strategies attract the right audience to your property. Overall, they truly understand the target market in the area. With this, they tailor their campaigns to appeal to buyers.
Their knowledge helps in crafting compelling property descriptions and highlighting nearby amenities. They utilize professional photography and virtual tours to showcase your property online. Additionally, they can also leverage their connections with other agents. They promote your listing within the local real estate community. Their marketing efforts maximize the visibility of your property. Overall, you benefit from their marketing expertise. They ensure your property receives the attention it deserves in the competitive real estate market.
Their market analysis can be very helpful.
Final Thoughts On Working With A Local Real Estate Agent
In conclusion, working with a local real estate agent provides numerous benefits. So, with all these pros combined, it is evident that partnering with an agent like this is a wise choice. Furthermore, it is a choice that improves your real estate journey and increases your chances of success.
Meta: Discover the benefits of working with a local real estate agent, from market insights to efficient marketing strategies
kw: working with a local real estate agent
https://www.pexels.com/photo/a-woman-having-a-discussion-with-a-couple-7642122/
https://www.pexels.com/photo/aerial-view-of-houses-near-a-beach-under-blue-sky-6794823/
https://www.pexels.com/photo/contemporary-architecture-of-city-district-at-sundown-6746794/
https://www.pexels.com/photo/man-couple-love-people-7979418/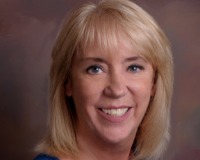 Author:
Kathy Toonder
Phone:
941-544-7270
Dated:
July 22nd 2023
Views:
1,136
About Kathy: I enjoy walking the warm sandy beaches, swimming and watching the magnificent sunsets on Florida's...