SMR Land Sale Is The Biggest In The County For 2014
LAKEWOOD RANCH -- Having received Manatee County's blessing last summer to begin building a 1,300-home community near the northeastern edge of Lakewood Ranch, all that remained for the Pulte Group to do was to write a check.
Last week, that's what the Atlanta-based homebuilder did, and it was a big one -- the highest amount paid for land this year in Manatee.
According to county property records, publicly traded Pulte paid Lakewood Ranch master developer Schroeder-Manatee Ranch $24 million Dec. 11 for 643 acres it will develop as Del Webb at Lakewood Ranch. The sale marks the biggest money deal for land in the county in 2014, eclipsing a $13 million sale of more than 4,500 acres of southeast Manatee ranch land in September to investor Michael Galinski.
Rex Jensen, president and CEO of Schroeder-Manatee Ranch, confirmed the sale Tuesday. He said the deal was long in the works, as Pulte and subsidiary Del Webb announced the development about a year ago.
Pulte Group is the parent company of a number of homebuilding companies, including Pulte Homes, Centex and Del Webb. Pulte is already at work on several housing developments in Manatee County, including its Harrison Ranch community in Parrish and a Centex project at The Reserve at Crossing Creek.
The company's new land is just over a mile east of Lorraine Road on the south side of State Road 70. When built, Del Webb at Lakewood Ranch will be an active adult community open to buyers ages 55 and older. The company has not yet released details about the homes it will build. Valerie Dolenga, a spokeswoman for Pulte and Del Webb, said Del Webb homes measure about 2,200 square feet on average.
Pricing has yet to be announced. Homes in another active-adult Pulte community, Centex-built Cypress Falls at the Woodlands, sell for prices starting at about $145,000.
Del Webb is the easternmost Lakewood Ranch community to date. Pulte officials have said access to the gated development will be off State Road 70 and a future extension of The Masters Avenue. It may also have an intercommunity tie into the neighborhoods in Country Club East.
Dolenga said site work will begin on the property after
Jan. 1. Del Webb personnel may be onsite next week to begin putting up fencing and signage. The first completed homes in Del Webb at Lakewood Ranch are scheduled to open at the end of 2015 or early in 2016.
Pulte acquired its new property at a relative discount. The purchase price amounts to about $18,400 per acre. In August, privately owned Lakewood Ranch builder Neal Communities bought 111 SMR acres for the equivalent of $72,000 per acre.
Homes at Del Webb are planned primarily as single family detached, along with some single family attached and multifamily dwelling units, according to documents submitted to Manatee County. It is expected to include three recreational areas, composed of a clubhouse, pool and other outdoor facilities, plus a trail system.
Pulte notched about $5.4 billion in revenue in 2013 on more than 17,000 home sales.
Matt M. Johnson, Herald business reporter, can be reached at 941-745-7027 or on Twitter @MattAtBradenton.
Copyright 2014 Bradenton_Herald. All rights reserved. This material may not be published, broadcast, rewritten or redistributed.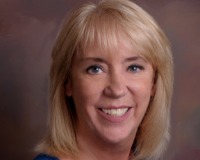 Author:
Kathy Toonder
Phone:
941-544-7270
Dated:
December 22nd 2014
Views:
712
About Kathy: I enjoy walking the warm sandy beaches, swimming and watching the magnificent sunsets on Florida's...