Reasons To Move To Lakewood Ranch In 2022
Alt-tag: A beautiful house with greenery, one of the reasons to move to Lakewood Ranch in 2022
Having good life in your new Florida home is a dream come true, right? If you are looking for a friendly community and a home far away from the city crowds, you should move to Lakewood Ranch this year. This place is located south of Manatee County and north of Sarasota County. Lakewood Ranch is known for its beautiful scenery, luxurious homes, and friendly people. It's no wonder it has been ranked the number 1 multi-generational community in the US for 4 consecutive years! Keep reading if you are not sure whether this is the perfect place for your new home. Here is our list of top reasons to move to Lakewood Ranch in 2022.
Variety of Housing
Lakewood Ranch's housing market has something to offer to everyone. No matter your budget, you will most likely find your new home in Lakewood Ranch. Everything from one-bedroom rentals to luxurious villas is available in this area. You can purchase a simple home for around $300.000, but also look for multi-million dollar villas. Locals in this community are known for their friendliness, so everyone is welcome. Whether you are looking for a small home for you and your partner, or a big family house, you will find what you are looking for in Lakewood Ranch.
There Are Plenty of Things to Do in Lakewood Ranch
Florida is famous for its entertainment venues,and Lakewood Ranch is not an exception. There is always something to do in this place. This is one of the best Florida cities for families since it has plenty of amazing outdoor spaces to enjoy. There are plenty of playgrounds, recreational centers, and family-friendly activities in the city. If you are into sports, bear in mind that the community in Lakewood Ranch is a big fan of golf. Moreover, you can either play or watch the game on one of the many golf courts.
It's a Good Place for Shopping
For those who love a great shopping experience, Lakewood Ranch is the place to be! The famous University Town City mall (UTC shopping mall)—has over 100 stores for everyone's taste. True, many of them are high-end ones, so you might need a budget for shopping here. Besides the mall, Lakewood Ranch is home to many colorful streets with plenty of local stores, so you should consider walking along Main Street. Whether you are looking for home decor, clothes, furniture, or accessories, you will find it all here. Locals are proud of their shopping sprees since Lakewood Ranch offers the best shopping experience in the area.
Besides shopping, you can enjoy plenty of fine-dining options here. Lakewood Ranch has excellent local cuisine. If you are moving here with your family, check out some of the local street food delicacies, or visit some of the most popular fine-dining restaurants.
It's Perfect for a Bike Ride
If you are looking forward to escaping the big-city crowds, you should move to Lakewood Ranch in 2022! Since the areais pretty walkable and not too crowded, riding a bicycle in this place is one of the favorite activities for locals. Before moving to Florida, especially to places like Lakewood Ranch,you can easily leave behind your car. Lakewood Ranch has plenty of bike lanes, which allow you to get to any part of the city with ease. Both young people and retirees here prefer riding a bike to public transportation.
It's Home to Amazing Seafood Restaurants
Are you a foodie and love tasting new dishes? After you move to Lakewood Ranch, you will have to check out some of its popular seafood restaurants!The entire city of Sarasota is known for seafood delicacies, but also various healthy, raw, and vegan food venues. In Lakewood Ranch, you can experience anything from local cuisine to Italian, Japanese or fast-food options. Keep in mind that some of the best-rated restaurants take reservations in advance since these places can be crowded during the season.
Lakewood Ranch is Great for Retirees
The community of Lakewood Ranch is known for its support for retirees and senior people. If you want to move to Lakewood Ranch as a retiree, you will have plenty of things to enjoy in this place. There are high-quality recreation centers and plenty ofbike lanes throughout the city, so staying fit and healthy will be easy. If you just moved here after retirement, you can enjoy plenty of outdoor spaces and take long walks along the beach. If you like staying active, you can also easily make friends by playing golf or tennis in one of many local sports facilities. On the other hand, you can also just relax in one of the many restaurants by the beach and enjoy your favorite dish.
Another reason to move to Lakewood Ranch as a retiree is the quality healthcare system. If you have any chronic health issues, you can find great medical providers to help you stay healthy and fit. Before searching for a house, make sure to check for local hospitals and medical centers that you might need to visit regularly.
Do You Have Reasons to Move to Lakewood Ranch in 2022?
Relocating to a new home is never an easy task, no matter how big or small your move is. If you have already found a new property you like in Lakewood Ranch, the next step will be to plan your relocation process. If you need help with your moving process, it's a good idea to check out some online sources and look for assistance. Whether you are moving from a small apartment or a large house, the entire move will be much more efficient if professionals help you pack and move your boxes. All you have to do is make a to-do list and start planning your relocation on time.
Final Words
Lakewood Ranch is one of the best places you can choose for your new home in Florida. This place has been ranked the number 1 multi-generational community in the US for four years in a row.Lakewood Ranch is perfect for families, young professionals, and senior people alike as a community for every generation. If you decide to look for homes in Florida, you can start packing your boxes and move to Lakewood Ranch in 2022!
Meta Description: Looking for the best places in Florida for your new home? Let's take a look at the top reasons you should move to Lakewood Ranch in 2022.
Photos:
https://unsplash.com/photos/ogsUbaQiEkw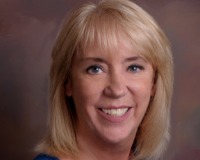 Author:
Kathy Toonder
Phone:
941-544-7270
Dated:
June 2nd 2022
Views:
610
About Kathy: I enjoy walking the warm sandy beaches, swimming and watching the magnificent sunsets on Florida's...