ROOF IS WORN OUT BUT ITS WARRANTIED FOR 30 YEARS
Great explanation about roofs
ROOF IS WORN OUT? BUT IT'S WARRANTIED FOR 30 YEARS!
July 27, 2015, 4:49 PM
As home inspectors we often hear surprise when a home's 30 year warrantied shingled roof is reported as being near the end of its practical service life after only 15 years. The fact of the matter is that roof warranties are very limited in just what they cover and can't be relied upon as an indicator of expected service life.
First, a shingle warranty is pro-rated and only covers the cost of the shingles, not labor or any related roofing components. They are also full of limitations such as how the shingles were handled, stored and what the local climatic conditions are. For the southern portions of Florida the heat and rain severely limit a shingle's life span. Typically, one should expect about 60% of the rated warranty as the practical service life of the shingle system in this area of Florida. So for a 20 year warranty shingle that's 16 years and for a 30 year shingle you can expect about 18 years. Just about all of the shingles now found in southern Florida is 30 year warranty type. Laminated style shingles have a bit of improved performance over tabbed shingles and it's common for them to last 18 to 20 years.
There is also a homeowner's insurance issue with expected life span. It's our experience that insurance underwriters have taken the stand that a shingled roof has an expected life of 18 years and now most require replacement of the roofing if two years or less of service life remain. That means that it is usually difficult to get insurance coverage if the roof is 16 years or older, regardless of the actual condition of the roof.
It's important to make you client aware of these limitations so that it can be addressed up front before negotiations get too far along and a lot of effort has been spent on a deal that may not go through.
Ted Lemek

X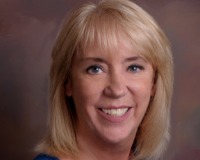 Author:
Kathy Toonder
Phone:
941-544-7270
Dated:
July 28th 2015
Views:
1,509
About Kathy: I enjoy walking the warm sandy beaches, swimming and watching the magnificent sunsets on Florida's...