New Del Webb Subdivision At Lakewood Ranch
MANATEE -- The Manatee County Commission OK'd a proposal Thursday for a 1,300-residence Del Webb subdivision at Lakewood Ranch.The project south of State Road 70 and about 1.5 miles east of the intersection with Lorraine Road includes 643.35 acres with 8 acres designated for recreational facilities.The commission approved a rezoning and general development plan for the Del Webb at Lakewood Ranch project.Construction will take place in phases beginning this year through a build-out date of approximately 2025, county documents said."It's a great addition to this area out here because we don't have anything like it," said attorney Caleb Grimes, representing applicants Pulte Home Corp. and Schroeder-Manatee Ranch Inc.Pulte and its affiliate, Del Webb, have a distinguished national track record building projects that provide an attractive lifestyle for older adults, Grimes said.The development calls for a diverse mix of homes from single-family to multifamily, Grimes said.Developers are preserving a large wooded area in what will be a private, gated community, he said."These are to be very active communities," he said, adding there won't be a lot of cars because it is designed to encourage walking."With the age-restricted,you have fewer drivers per car, drive fewer trips, fewer distances," said Grimes. "We supply a lot of stuff here on the site, so this project is not going to generate a number of trips that will trigger a need for any improvements. The roads are capable of handling it."County Commissioner Vanessa Baugh, who represents East Manatee on the board, said,: "Great project, I'm probably one of those that will eventually live there."Surveys show those wanting to live in Lakewood Ranch prefer diverse housing options, said Todd Pokrywa, vice president strategic affairs for Schroeder-Manatee Ranch."It's a great addition to our area," he said.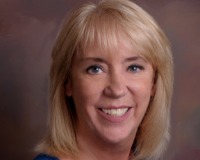 Author:
Kathy Toonder
Phone:
941-544-7270
Dated:
June 6th 2014
Views:
1,540
About Kathy: I enjoy walking the warm sandy beaches, swimming and watching the magnificent sunsets on Florida's...