MINIMIZE DELAYS IN BRINGING A MORTGAGE TRANSACTION TO CLOSING
MINIMIZE DELAYS IN BRINGING A MORTGAGE TRANSACTION TO CLOSING
Ever wonder why a mortgage originator cannot meet a Contract deadline? Sometimes it seems delays are more often the rule than the exception. The best advice a borrower can receive is a referral to an obsessive, compulsive, mortgage originator. While that may be an extreme suggestion, a mortgage originator who processes an application timely, sees to resolving outstanding conditions, and anticipates the needs or requirements of the ultimate underwriter, is more likely going to meet the mortgage contingency date in the Contract.
The last thing anyone wants or needs as the closing date approaches is a lender delaying or even canceling a mortgage closing. Even the slightest irregularity in a mortgage application can trigger a delay. A delay can most certainly be expected where a borrower has "changed circumstances" between the time an application is completed and the closing. Fannie Mae's Loan Quality Initiative, which went into effect in 2010, requires lenders to specifically look for "changes in borrower circumstances" prior to closing.
Any change in circumstance can affect and delay a borrower's closing; however, there are three things that will certainty put a closing at risk, and need to be avoided:
1. Getting a new credit card or auto loan
Borrowers should avoid getting new credit cards and auto loans while home loans are in underwriting. What most real estate professionals don't realize is that undisclosed debt can result in Fannie Mae (or the end investor), forcing the originator to buy back a bad loan. Let's say a borrower gets a car loan (or lease) a week before closing on the mortgage. The mortgage lender isn't aware of it since the car loan (lease) was obtained well after the mortgage application was completed. Sometime after closing, the borrower misses a couple of mortgage payments, and now we have a bad loan for which the end investor didn't sign on. Simply opening an account, even without making any charges, can send up the caution flags.
2. Charging up existing credit cards
Charging up existing credit cards in anticipation of "stocking" the new home with appliances, furniture, yard equipment, and interior decor is certain to sabotage a closing. Resist that temptation to make an "easy" purchase; if you cannot pay for it with cash, don't buy it - or, at least wait until after the ink is dry on the closing documents. Mortgage approvals are in part based on debt-to-income ratios. Lenders look at borrower's minimum monthly debt payments in comparison to their income. Fannie Mae prefers that its mortgage lenders recalculate debt-to-income ratios right before closing. If a spending binge sends the debt-to-income ratio just a bit too high, the conditional approval could be affected.
3. Changing jobs
Changing jobs, or even switching from a salaried position to a commission or bonus based income, generally triggers a two-year history requirement. Notwithstanding that a borrower makes "plenty of money" that income might not be considered in qualifying for a loan.
When obtaining financing for the purchase of real estate, be mindful of otherwise harmless activities that can jeopardize a mortgage loan transaction. If you have any questions regarding the foregoing, we urge you to consult with your real estate attorney.
Sincerely,
Berlin Patten Ebling, PLLC
This communication is not intended to establish an attorney client relationship, and to the extent anything contained herein could be construed as legal advice or guidance, you are strongly encouraged to consult with your own attorney before relying upon any information contained herein.
All rights reserved. This copyrighted material may not be re-published without permission. Links are encouraged.
SARASOTA
1819 Main Street, Suite 1000, Sarasota, FL 34236 P (941) 954-9991 F (941) 954-9992
VENICE
247 South Tamiami Trail, Suite 201, Venice, FL 34285 P (941) 955-9991 F (941) 484-9992
LAKEWOOD RANCH
8130 Main Street, Suite 206, Lakewood Ranch, FL 34202 P (941) 907-9022 F (941) 907-9024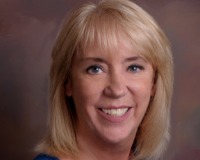 Author:
Kathy Toonder
Phone:
941-544-7270
Dated:
May 28th 2015
Views:
664
About Kathy: I enjoy walking the warm sandy beaches, swimming and watching the magnificent sunsets on Florida's...