Lakewood Ranch Developer Gets Business Backing In Its Sarasota Push Read More Here Httpwwwbradenton
LAKEWOOD RANCH -- If all goes as planned at a May 21 public hearing before the Sarasota County Commission, the developer of Lakewood Ranch will finally be able to move forward with design and development plans to expand the master-planned community south into Sarasota County.In doing so, Schroeder-Manatee Ranch officials say area traffic flow will be improved as the developer would fortify the local road networks connecting Lakewood Ranch to Sarasota and Manatee counties.The business community sees this as a plus as companies based in Lakewood Ranch stand to benefit from transportation improvements, said Heather Kasten, new executive director of the Lakewood Ranch Business Alliance."It's important to make the area as business friendly as possible. Transportation is a win-win for everyone involved," said Kasten.She and several alliance members will attend the hearing wearing white shirts to represent business community support."We want to let the commission know that as a business group, we need roads. They are critical to the future of Lakewood Ranch and Sarasota," said Mike Wick, head of the alliance Governmental Affairs Committee.The hearing will review what SMR hopes is its final revisions to the Sarasota 2050 development plan, which lays out the blueprint for the development of eastern Sarasota by the year 2050. These are SMR's latest revisions to the development of regional impact and county zoning ordinance that would clear the way for them to build The Villages of Lakewood Ranch South, a combination of residential and commercial development on thousands of acres surrounding Lakewood Ranch Corporate Park.The latest DRI amendment sought by SMR officials, which requires county commission approval, will give it more flexibility to implement the 2050 plan's regulations about open space, location and number of village centers and the number and type of housing units.The amended DRI also ratifies a 2010 transportation agreement with Sarasota County in which SMR committed to funding the extension of Lakewood Ranch Boulevard and Lorraine Road south to Fruitville Road and an east-west connecting road between the two.In October, the commission amended the agreement to allow SMR to begin residential construction of the Villages before the roadway improvements were completed. In return, SMR pledged an additional $7.5 million to build either an extension of Iona Road from Palmer Boulevard to Fruitville Road or an overpass across Interstate 75 from Lakewood Ranch Boulevard to Cattleman Road.The road improvements will "ultimately relieve pressure on the I-75/University Parkway interchange," wrote Todd Pokrywa, SMR vice president for strategic affairs, in an email to the Herald.The Florida Department of Transportation confirmed this week it will find $60 million in state funds to build a diverging diamond-style interchange to alleviate traffic congestion along the I-75 and University Parkway corridor near Lakewood Ranch by the end of the year.During a meeting earlier this week at Lakewood Ranch Town Hall, some supervisors of the Inter-District Authority expressed disappointment at the length of time it has taken SMR to make transportation improvements around the Lakewood Ranch Boulevard/University Parkway area. It was suggested the supervisors attend the Sarasota public hearing to help move SMR infrastructure plans forward. Supervisor Alan Roth said he would start that conversion."We need alternate roads here, so someone should go and see how Sarasota County reacts to SMR. We pay more than our fair share of property taxes here, so we should be represented," Roth said.Supervisor and IDA chairman Tom Green was more optimistic."If Rex (Jensen, SMR president and CEO) gets what he wants, I guarantee the roads will be done. Look at how fast he built University Parkway."The hearing will take place at 1:30 p.m. Wednesday at the Sarasota County Administration Center, 1660 Ringling Boulevard, in the first-floor chamber.Kathryn Moschella, Lakewood Ranch reporter, can be reached at 941-745-7010. Follow her on Twitter @MoschellaHerald.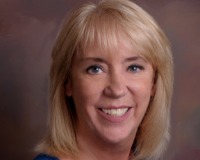 Author:
Kathy Toonder
Phone:
941-544-7270
Dated:
May 15th 2014
Views:
4,979
About Kathy: I enjoy walking the warm sandy beaches, swimming and watching the magnificent sunsets on Florida's...