Indoor Air Quality Health And Carpet
Indoor Air Quality - Health and CarpetHave you heard the one about indoor air being more polluted than outdoor air? Unfortunately, it's not a joke, according to the EPA. How so? The primary reason is that indoor air is trapped with no where to circulate. Rarely does it get completely replaced (How often do you keep your windows open in the summertime, and if so, how much of a breeze is coming through your home?). Outdoor air though constantly gets blown away and replaced by different air. This trapped air in our home is constantly combining with new pollutants that we bring home everyday: from our clothes, shoes, our hair, our bodies, our pets, our garages, and countless other sources. These pollutants eventually settle on our furniture, our floors, our rugs, and yes, our carpet. Your carpet is actually a great filter for trapping these pollutants. However, when someone walks over them, they stir back up into your air and you and your family breathe them. A great example is when you look at a stream of sunlight or if you've ever seen the beam of light from a film projector. Did you notice all the dust floating around? That is in the air we breathe over and over. That's why indoor air is more polluted than outdoor air. There is a way out of this vicious cycle. 2 of the most important steps are: 1. Vacuum regularly - at least once a week. If you have children and/or pets this is especially important and you may even want to do it more often depending on your circumstances. Get a powerful vacuum with HEPA filtration. 2. Get your carpet cleaned thoroughly and regularly. This rids your home of these pollutants lurking in your carpet. You will want to have a professional service do this around once per year. Why a professional? Because I am one? No, but because the little machine you rent from the grocery store just isn't pulling that much of those pollutants out. Professional carpet cleaning equipment along with cleaners available to the experts will get deep down contaminants while over the counter equipment and cleaners often just remove surface dirt. Yes Sarasota carpet cleaning is a major factor. Yes, cleaning your carpet is the best solution for removing indoor air pollution. And that's why we recommend cleaning all rooms of carpet even if they don't look dirty. How often should you get them professionally cleaned? It can vary, based on conditions in the home such as smoking, pets, children, the amount of foot traffic. The U.S. EPA outlined a letter in January 1989 that contained a chart with the amount of time between cleanings. According to it, the longest recommended interval between cleanings to maintain indoor air quality is 12 months. What would it be worth if regular carpet cleanings could mean one less doctor visit for your family? Could my indoor air quality help me to be able to breath better and get sick less?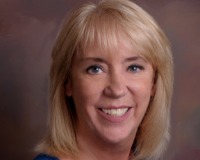 Author:
Kathy Toonder
Phone:
941-544-7270
Dated:
July 1st 2014
Views:
1,314
About Kathy: I enjoy walking the warm sandy beaches, swimming and watching the magnificent sunsets on Florida's...