How To Spend A Fun Weekend With Kids In Bradenton FL
Alt-tag: A boy and a girl having fun on the beach.
Welcome to Bradenton. This is a small city, but don't let its size fool you - it is packed with fun activities for the whole family. It doesn't matter whether you are five or fifty-five, we are sure that you will love spending a weekend here. So, how to spend a fun weekend with kids in Bradenton, FL?
Well, it is relatively easy - you just have to pick one (or two, or even three) activities from our list. Then, you have to put on your comfiest shoes, lightest shorts and shirts, caps, and of course, sunglasses and sunscreens! Once you do all this, you and your little ones will be ready to enjoy Bradenton. Thus, here are some activities for a fun weekend with kids in Bradenton without further ado!
Go to Shiny Fish Emporium for some arts&crafts
If you and your kids are into art&crafts, you will love Shiny Fish Emporium! This is a place for children of all ages (and their parents, of course). The little ones enjoy finger painting the most, while those older ones prefer making crafts from various materials. However, one activity that everybody enjoys is painting a sand dollar and taking it home as a souvenir.
While the little ones are doing some of the activities mentioned above, parents can mingle with other tourists and locals in the small sitting area in front. Or, they can just enjoy the island vibe. Then, when everybody has had enough of rating and crafting, you can all enjoy hand-made, natural, frozen artisan popsicles made by people working there.
Trust us; you will not regret coming here when in Bradenton. People who enjoy family-friendly activities in Sarasota or Tampa Bay (two neighboring cities) also love coming here.
Explore Pine Avenue
Pine Avenue has, without a doubt, something for everybody! Parents and teens will love all the shopping and dining options here- that goes with saying. The island also has a lot of charming shops, green stores, and farmers' markets. And, for those who love to explore or take some exciting insta pics, there is also an old jail (which is not in use!) that doesn't have a roof and is full of murals.
We did not forget about the little ones! Namely, if you have toddlers and school-aged children, they will also love Pine Avenue! Why? Because on this island, there are places such as Candy Stop, Flip Flop Shop, and The Donut experiment.
Pine Avenue also has some excellent schools and low crime rates - thus, it is perfect for families.
So, if you plan on moving to Bradenton, consider this island! And don't let relocation scare you - if you have questions about moving to Florida or Bradenton particularly, seek advice from Miami Moving for Less moving experts.
You can't go wrong with having a beach day
If you want to spend a fun weekend with kids in Bradenton, just go to the beach! Bradenton has some fantastic beaches where you can swim, snorkel, sunbathe, play water sports, make sand castles, and so much more. There are several in the city, but we suggest going to either Coquina Beach or Cortez Beach as these two have gentle waves, clear water, and soft sand.
Moreover, keep in mind that some beaches in Bradenton are very urban - they have a lot of parasols, sunbeds, and all the beach essentials. But, those same beaches are typically crowded and have occasional parties, so they may not be a good option if you have small children. Instead, go to some 'unequipped', or free beaches and bring your gear. And, don't worry about having to buy the beach gear - you can just rent it for cheap.
And, speaking of renting, if you and your family are a bit older, you can all rent a bike or scooter and explore the city that way. But, if you decide to do this - there is one thing you must know before traveling to Florida, or even before moving to Florida - the weather can be scorching hot! So, if you opt for this activity, choose a chilly day and equip everybody with caps and water bottles.
Visit the Bishop Museum of Science and Nature
Speaking of scorching weather, you should have a backup plan if you come to Bradenton. Trust us; there will be days when being outside will not be an option. And, when those days come, pay the Bishop Museum of Science and Nature a visit (it has air-conditioning). It is full of exhibits - some are static, and some are traveling, so what you will get to see depends on the season. But, everybody's favorites are Priscilla, a manatee rehabilitation center and habitat, and a planetarium.
Some days, there are even interacting exhibitions and programs for children of all ages where they can learn interesting things about science and nature. Thus, this is a must-visit place when visiting Bradenton. Or even when moving to Bradenton. You can take your kids here and leave them in safe hands while organizing a seamless transfer to the city or that long-distance move.
Check out the Robinson Preserve
One of the last but certainly not the least ways to spend a fun weekend with kids in Bradenton is to check out the Robinson Preserve. This place will undoubtedly leave you breathless. And most importantly, it will leave your children full of knowledge. This is where they can learn about nature, explore the great outdoors, acquire new skills (kayaking, fishing, snorkeling, biking, etc.), and see unique species of flora and fauna such as mangrove forests, eagles, snakes, etc.
There are many reasons why Bradenton is one of the best cities for families in Florida, and one of those reasons is this preserve! So, pay it a visit the next time you and your family find yourself in Florida - we are sure you will have a blast here.
As you have seen, there are many ways you can spend a fun weekend with kids in Florida! We mentioned some of the best ways, but be sure to do your research too! Who knows - maybe you come across an activity we didn't know - if you do, share it.
Meta Description: Wondering how to spend a fun weekend with kids in Bradenton, FL? Wonder no more - here are some ideas for a fun weekend here.
Photo Used:
https://www.pexels.com/photo/photo-of-children-smiling-while-running-on-seashore-3188574/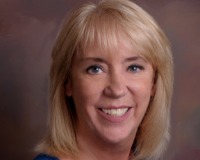 Author:
Kathy Toonder
Phone:
941-544-7270
Dated:
July 27th 2022
Views:
633
About Kathy: I enjoy walking the warm sandy beaches, swimming and watching the magnificent sunsets on Florida's...