How To Choose The Best Realtor For Your Florida Home
Moving to a new state is never easy, but if you're moving to Florida, it can be even more difficult. You need to consider many things when making the big move from one state to another. Finding schools for the kids, family support systems, and job opportunities in the area are just some of them. However, finding the best realtor for your Florida home might also be a tricky part of the process. Let's look at how you can recognize the best person to find your new home.
1. Understand what a real estate agent does
When it comes time for you and your family to find a new home in Florida, there's nothing worse than finding yourself stuck with an agent who doesn't understand what makes this state tick or isn't on your side during negotiations. So how do you make sure that doesn't happen? If you don't have much experience with hiring realtors, here's what you need to know:
Real estate agents are not lawyers.They do not give legal advice, nor do they represent you in court.


Real estate agents are not accountants.They cannot help you with your finances or tax preparation needs (in fact, they may not even be able to prepare your taxes).


Real estate agents are not financial planners or consultants– but they can refer you to people who can assist in those areas if needed. Whether you are moving with kids or planning to retire in Florida, you should make sure to have a financial plan ready.


Real estate agents are not home inspectors– they're more like home detectives that search out details about houses before listing them on the market to ensure their buyers' satisfaction when purchasing a property from them later down the road. However, they might miss important issues that a professional inspector would notice.

2. Be honest about your financial situation
If you want to choose the best realtor for your new Florida home, you should be honest about your financial situation. Your realtor should have a good idea of what's going on with your finances, but it doesn't hurt to be as specific as possible. For example, if you're planning on buying a home, let them know your upper spending limit so they can help you find homes in your price range. Also, let them know if you're able to make an offer right away or if you need some time before committing to anything more than just meeting with realtors.
Another thing you should keep in mind is that it's ok to ask questions! Real estate professionals work with people who are always buying and selling. They know how big a commitment it can be and want nothing more than for their clients to succeed. That said, don't get overwhelmed by the process – the best realtor will help guide you through everything from paperwork and inspections until closing day. At this point, they'll even work with sellers' agents to ensure smooth transitions between ownerships without any problems cropping up along the way.
3. Look for experience
When looking for the best realtor for your Florida home, look for experience. A good realtor will be familiar with your desired location's market and know the features to look for in a Florida home. They will use their expertise to help you find the most suitable property for your needs. Additionally, hiring an experienced agent means you'll have someone who knows what they're doing if something goes wrong during the negotiation process. There's nothing worse than having to deal with a bully buyer or seller on your own! Most importantly, the realtor's experience plays a vital role in negotiations. It can help save time and money by avoiding common mistakes made by those new to buying or selling homes.
4. Request a list of recent clients, and contact them directly
You should request a list of recent clients and contact them directly. Real estate agents are required by law to provide you with a list of their past clients. Ask for it, and then contact those people personally. Find out if they were happy with the service they received from the agent, and find out if they'd recommend them to someone else looking for the best realtor in your area. Also, it would be best if you asked what they liked about working with this particular real estate agent and what shortcomings they had. This information will help you decide whether or not this agent is right for you and ensure you choose the best realtor for your Florida home!
Get ready to move to Florida!
The first thing you should remember after finding your new home is that planning your move is more complicated than you think. If you are moving long-distance to Florida, you'll have a much smoother transition if you know what to expect and when. Since a long-distance relocation to Florida can get complicated easily, you should try to rely on experienced people for help during your move. Professional moving companies offer various services you can count on, especially if you book them early. If possible, try to time the closing dates for both homes so that they happen within a week or two of each other. That way, timing the move will be much simpler.
Another thing you should do is to prepare your new home for moving in. You will need to clean up before furniture arrives, empty trash cans on moving day, turn the lights off and handle similar tasks. Once you find the best realtor for your new Florida home, you should also ask friends (or family members) if they want to help with the move. Just like close people can help you find a realtor, they could also help you handle the move. Remember that planning a relocation can take time, so you should plan every last detail of it.
In Summary
Finding a new home can be ten times easier if you have a reliable real estate agent by your side. Once you know how to recognize the right realtor for your needs, you will avoid many troubles along the way. After all, the best realtor for your Florida home is the one that understands and respects your needs.
Meta Description: Looking for a new family home in Florida? If you need assistance, take a look at how to choose the best realtor for your Florida home.
Photos:
https://unsplash.com/photos/b_79nOqf95I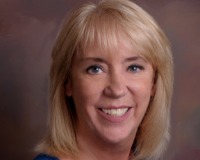 Author:
Kathy Toonder
Phone:
941-544-7270
Dated:
August 29th 2022
Views:
601
About Kathy: I enjoy walking the warm sandy beaches, swimming and watching the magnificent sunsets on Florida's...