Homebuyers Should Know
Hom
ebuyers sometimes really do not know the steps needed in financing their purchase.
The steps are:
Qualification, Pre-approval, Approval, Lock and Appraisal
QUALIFICATION
Qualification or Pre-Qualification is a lenders opinion that your income, assets, and debts qualify you for a loan of a certain amount.
It is an opinion and does not take your credit into account and no one is committed. Lenders provide for free of charge and are interested that you will become a borrower.
PRE-APPROVAL
Pre-Approval is a conditional commitment by a lender to make a loan before a specific property is found. The lender will verify information you provide and check your credit. The lenders commitment is always conditional but not yet disclosed.
LENDER APPROVAL
Approval is a commitment by a lender to make a loan. A property is identified and the details of the loan are detailed. The type of loan, down payment and type of documentation.
Approval letters contain conditions which are a check list of details that must be completed before final documentation.
LOCK
A lock is a commitment by the lender to a specified rate and points. Usually the lender lock at borrowers request and view the borrower as being committed.
APPRAISAL
An appraisal is how much a property is worth based on recent transactions of similar properties in the same market area with allowances for differences in properties. Mortgage lenders base the maximum amount they lend on any property on the lower of the purchase price or the appraisal. If the appraisal comes in lower than the purchase price the Buyer will have to make up the difference or the seller may reduce the price. In a sellers market the Buyer may be forced to make up the difference.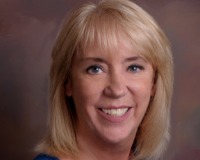 Author:
Kathy Toonder
Phone:
941-544-7270
Dated:
May 20th 2017
Views:
2,501
About Kathy: I enjoy walking the warm sandy beaches, swimming and watching the magnificent sunsets on Florida's...