Happy Thanksgiving Day Do You Know What I Am Thankful For
Thanksgiving is a special day to gather with friends and family. Did you know what was served at the first Thanksgiving or what the Indians used Cranberries for? Read below a Cornucopia of Surprising Facts about Thanksgiving Day.

During this special season of reflection, it is a time-honored tradition to take a moment to think about what we're most THANKFUL for. You're at the top of my list! I wish you and your loved ones a Happy Thanksgiving!

If you ever have any questions call 941-544-7270,
Call me today! JustCallKathy.com
Kathyddecker@gmail.com


The famous pilgrim celebration at Plymouth Colony Massachusetts in 1621 is traditionally regarded as the first American Thanksgiving. However, there are actually 12 claims to where the "first"Thanksgiving took place: two in Texas, two in Florida, one in Maine, two in Virginia, and five in Massachusetts.
The Pilgrim's thanksgiving feast in 1621 occurred sometime between September 21 and November 1. It lasted three days and included 50 surviving pilgrims and approximately 90 Wampanoag Indians, including Chief Massasoit. Their menu differed from modern Thanksgiving dinners and included berries, shellfish, boiled pumpkin, and deer.
When President Franklin D. Roosevelt moved Thanksgiving to the next-to-last Thursday in November to prolong the holiday shopping season, many Republicans rebelled. The holiday was temporarily celebrated on different dates: November 30 became the "Republican Thanksgiving" and November 23 was "Thanksgiving" or "Democrat Thanksgiving."
In 2007, George W. Bush granted a pardon to two turkeys named Mayand Flower. The tradition of pardoning Thanksgiving turkeys began in 1947, though Abraham Lincoln is said to have informally started the practice when he pardoned his son's pet turkey
Thanksgiving football games began with Yale versus Princeton in 1876.
In 1920, Gimbels department store in Philadelphia held a parade with about 50 people and Santa Claus bringing up the rear. The parade is now known as the 6abc IKEA Thanksgiving Day Parade and is the nation's oldest Thanksgiving Day parade.
Established in 1924, the Macy's Thanksgiving Day Parade ties for second as the oldest Thanksgiving parade. The Snoopy balloon has appeared in the parade more often than any other character. More than 44 million people watch the parade on TV each year and 3 million attend in person.
The turkeys typically depicted in Thanksgiving pictures are not the same as the domestic turkeys most people eat at Thanksgiving.Domestic turkeys usually weigh twice as much and are too large to fly
Baby turkeys are called poults. Only male turkeys gobble and, therefore, are called gobblers.
The average long-distance Thanksgiving trip is 214 miles, compared with 275 miles over the Christmas and New Year's holiday.
Americans eat roughly 535 million pounds of turkey on Thanksgiving.
Now a Thanksgiving dinner staple,cranberries were actually used by Native Americans to treat arrow wounds and to dye clothes.
Source: randomhistory.com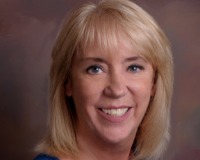 Author:
Kathy Toonder
Phone:
941-544-7270
Dated:
November 27th 2014
Views:
652
About Kathy: I enjoy walking the warm sandy beaches, swimming and watching the magnificent sunsets on Florida's...