Glowinthedark Neon Vibe 5K Comes To Premier Sports Campus In Lakewood Ranch
LAKEWOOD RANCH -- The Premier Sports Campus at Lakewood Ranch is gearing up for another colorful, family athletic event like the popular Color Vibe held in April, only this time, the blast of colors will occur at night in August.The Neon Vibe 5K, an after-dark fun run and walk lighting up the night in cities across the country, will soon come here Saturday, Aug. 23.An estimated 3,000 participants are expected to power up their running and walking shoes and head for the course at the campus filled with stations of fluorescent black lights and lots of colorful neon powder waiting to be thrown at everyone as they head to the finish line for an after-vibe celebration.Neon Vibe, a sister company of Color Vibe, is an entertaining way to get healthy and have a color blast with others, said event coordinator Geoff Andrews."This is a group-oriented and family friendly event," Andrews said. "Right after the sun goes down, we'll send everyone out in groups, and there'll be a glow station set up atevery kilometer of the course with people throwing color that will light up your clothes in the dark. This is a fun race, and it's very, very difficult not to have a good time."The Neon Vibe welcomes all participants regardless of age or ability. It's not a timed race, and the first priority is to have fun," Andrews said.Children 12 and younger can walk the course for free, and even babies in strollers are welcome.The event is also a big draw for companies that want to do something special for employees with some discounts thrown in.Having the Neon Vibe in an enclosed area like the Premier Sports Campus with lots of parking and access to the highways is also a big benefit, according to Antonio Saviano, facility director of sports, who pointed to the success of April's Color Vibe."It's a very safe and enclosed environment, which is appealing. Runners don't have to use the streets and deal with traffic at intersections. That's what makes it such a great place for a family event," Saviano said.The neon color, which each participant receives in a registration packet, is thrown in combination with the glow lights during the run. It is safe, made from non-toxic, food-grade quality cornstarch that won't stain clothes and comes out in the wash. The color will also be used to make glow water to throw at the crowd from a stage for the after-party."We'll have a sound system, pumped-up music and a DJ, and we'll throw free stuff from the stage like glow sticks, T-shirts and extra color packets. We'll encourage everyone to dance, including the kids," Andrews said.Neon Vibe has a fundraising partnership with the Children's Miracle Network with a portion of the proceeds of each Neon Vibe 5K event given back to the community and a local children's hospital.The $45 entrance fee includes a Neon Vibe race T-shirt, runner bib and glow powder. Discount coupons are available on the Neon Vibe Facebook page. Registration and information about the race is available online at theneonvibe.com.Kathryn Moschella, Lakewood Ranch reporter can be reached at 941-745-7010. Follow her on Twitter @MoschellaHerald.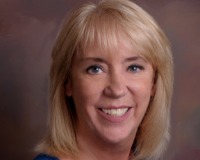 Author:
Kathy Toonder
Phone:
941-544-7270
Dated:
June 25th 2014
Views:
3,284
About Kathy: I enjoy walking the warm sandy beaches, swimming and watching the magnificent sunsets on Florida's...