Fun Facts About Fourth Of July
The 4th of July is a holiday based upon our nation's history and fight for freedom, but how much do you really know about Independence Day?
Test your knowledge with these fascinating 4th of July facts. Use this trivia to play a fun game at your cookout or have family member face off as a way to pass the time while waiting for the fireworks to begin.

Buying or Selling call 941-544-7270,
Call me today!
Kathy Decker
Exit King Realty Group
kathyddecker@gmail.com
http://www.sellingsarasotarealestate.com

Fourth of July Fun Facts Celebrating Christmas in July? Red, white and blue weren't always easily available colors, and paper was a bit harder to come by as all, so in our country's early years, people used greenery as festive decorations. It started with George Washington and soldiers wore greenery in their caps.

Would the 2nd of July be as much fun? "The Second Day of July 1776, will be the most memorable Epocha in the History of America. I am apt to believe that it will be celebrated, by succeeding Generations, as the great anniversary Festival," John Adams wrote to his wife Abigail on July 3, 1776. The Second Continental Congress made a decree for freedom on July 2, 1776. It did not adopt the Declaration of Independence until July 4, 1776.

How about August 2nd for a patriotic holiday? The Declaration of Independence did not become official until August 2, 1776, when most delegates signed it.

What is the estimated population of the colonies on July 4, 1776? 2.5 million

What is the estimated population of the U.S.A. today? 316.2 million, according to the U.S. Census

Which three Presidents died on July 4th? John Adams, Thomas Jefferson and James Monroe. Adams, the second president, and Jefferson, the third president, both died on the same day in 1826.

When did Congress declare the 4th of July a federal holiday? June 28, 1870.

What is the meaning behind the red, white and blue colors of the American flag?
Red stands for hardiness and valor. White symbolizes purity and innocence. Blue represents vigilance, perseverance and justice.

Which city hosts the nation's largest fireworks display? New York City. The Macy's Fourth of July will feature 1,800 shells a minute, for a total of more than 40,000 explosions during the 25 minute show,


My focus is to best understand the goals and visions of my clients,
ensuring all decisions are made with a wealth of information
and the necessary tools for a successful, rewarding experience.

I have found my Slice of Heaven I look forward to you finding yours!

Have Questions? Call me Today 941-544-7270

Kathyddecker@gmail.com
http://www.sellingsarasotarealestate.com

Source: chicagonow.com.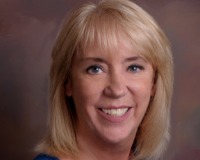 Author:
Kathy Toonder
Phone:
941-544-7270
Dated:
June 30th 2014
Views:
753
About Kathy: I enjoy walking the warm sandy beaches, swimming and watching the magnificent sunsets on Florida's...