Foreclosures Hit 18month High No Longer A Bargain
Foreclosures hit 18-month high, no longer a bargain
IRVINE, Calif. – May 21, 2015 – Florida is once again the top U.S. state for foreclosure activity in RealtyTrac's latest April 2015 U.S. Foreclosure Market Report. However, foreclosures are not the bargain they once were.
Compared to market value, the selling price of a Florida REO (real estate-owned property) ranged from 79 percent of actual market value in the Pensacola area to 91 percent of market value in Cape Coral-Fort Myers. Nationwide, REOs sale prices average 87 percent of estimated market value.
Selected Florida metro comparison: REO value versus market value:
Cape Coral-Fort Myers: 91%

Port St. Lucie: 90%

Orlando-Kissimmee: 90%

Miami-Fort Lauderdale-Pompano Beach: 89%

Deltona-Daytona Beach-Ormond Beach: 88%

Tampa-St. Petersburg-Clearwater: 86%

Lakeland: 85%

Jacksonville: 83%

Palm Bay-Melbourne-Titusville: 83%

Pensacola-Ferry Pass-Brent: 79%
Florida led the nation in the number of April REOs for the total number of REO listings (21,182), with a year-over-year increase of 42 percent. Other states, however, had a higher percentage year-to-year increase in REOs, including California (up 53 percent), Michigan (198 percent), Illinois (46 percent) and Ohio (63 percent).
The spike in foreclosures results mainly from completions rather than starts. Year-to-year, Florida's number of completed foreclosures rose 41.82 percent; month-to-month it rose 23.98 percent.
But foreclosure starts fell, suggesting the end of a cycle. Year-to-year, Florida foreclosure starts dropped 28.35 percent; month-to-month foreclosure starts declined 1.8 percent.
Despite a 6 percent year-over-year decrease in foreclosure filings, Florida still had the highest state rate in April: one in every 425 housing units has a foreclosure filing – nearly 2.5 times the national average.
U.S. foreclosure numbers
According to RealtyTrac's report, April's nationwide foreclosures increased 3 percent month-to-month and 9 percent year-to-year. The increase was driven primarily by a jump in bank repossessions (REOs), which were up 25 percent from the previous month and 50 percent year-to-year – a 27-month high.
However, the spike is still 56 percent below the peak of 102,134 REOs in September 2013.
"The REO increase in April was foreshadowed by a 23-month high in scheduled foreclosure auctions in October 2014," says Daren Blomquist, vice president at RealtyTrac. "Many of those scheduled auctions are now taking place, and properties are going back to the foreclosing lender. Meanwhile … foreclosure starts nationwide are now running consistently below pre-crisis levels, indicating that (this) is a continuation of the clean-up phase of the last housing crisis, not the start of a new crisis."
Blomquist says the recent REO increase might actually be good for the market, even though it tended to hurt neighborhoods in the past.
"An influx of distressed inventory could actually help stimulate sales during the spring and summer buying season as new listings become available, often in the middle to lower ranges of the market," Blomquist says. "Banks are liquidating these distressed properties in a seller's market with a low supply of inventory for sale, which should help them sell quickly and at a price that is relatively close to full market value."
In a handful of U.S. metro areas, REOs sold for full value or close to it. Those areas include: San Diego (100 percent of full market value); Charlotte, North Carolina (100 percent); San Francisco (97 percent), Bakersfield, California (97 percent) and Portland, Oregon (97 percent).
In other areas, REOs are still bargains, including: East Stroudsburg, Pennsylvania (62 percent REO prices below estimated market value), Akron, Ohio (66 percent below), Atlanta (70 percent below), Cleveland (70 percent below) and Baltimore (74 percent below).
"We are in the final innings of this extra-inning distressed ball game," says Mike Pappas, CEO and president of the Keyes Company in South Florida. "As this tide recedes, the strong economic tide is pushing us to historic sales for our region."
© 2015 Florida Realtors®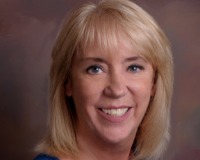 Author:
Kathy Toonder
Phone:
941-544-7270
Dated:
May 22nd 2015
Views:
929
About Kathy: I enjoy walking the warm sandy beaches, swimming and watching the magnificent sunsets on Florida's...