Florida Tax Burden 5th Lowest In The US
(The Center Square) – Florida has the fifth-lowest tax burden in the U.S., according to a new report by the personal finance website WalletHub.
The proportion of total personal income a person pays toward state and local taxes is considered his or her tax burden.
To determine who has the biggest tax burdens in the U.S., WalletHub compared the 50 states across the three types of state tax burdens – property taxes, individual income taxes and sales and excise taxes – as a share of total personal income in the state.
Florida ranked 46th in the U.S. in total tax burden at 6.82 percent. It also ranked in the bottom seven states for highest individual income tax burden, coming in tied for 44th with no burden. Florida's property tax burden was 2.79 percent (28th overall), and its total sales and excise tax burden was 4.03 percent (14th overall).
New York (12.28 percent), Hawaii (11.48 percent), Vermont (10.73 percent), Maine (10.57 percent) and Minnesota (10.19 percent) were the states with the overall highest tax burden.
Along with Florida, Alaska (5.16 percent), Delaware (5.52 percent), Tennessee (6.18 percent) and Wyoming (6.47 percent) had the lowest overall tax burden.
New Hampshire (5.57 percent) had the highest property tax as a percentage of personal income, and Alabama was lowest (1.43 percent).
New York (4.40 percent) had the highest income tax burden as a percentage of personal income, and Alaska, Florida, Nevada, Texas, South Dakota, Washington and Wyoming have no income tax burden on its residents.
Hawaii (6.36 percent) had the highest sales and excise tax burden as a percentage of personal income, and Oregon was lowest (1.05 percent).
My focus is to best understand the goals and visions of my clients, ensuring all decisions are made with a wealth of information and the necessary tools for a successful, rewarding experience.

I have found my "Slice of Heaven" I look forward to you finding yours!

Kathytoonder@gmail.com
http://www.JustCallKathy.com

Have Questions? Call 941-544-7270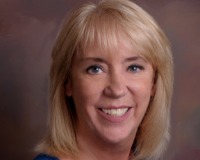 Author:
Kathy Toonder
Phone:
941-544-7270
Dated:
July 17th 2020
Views:
1,404
About Kathy: I enjoy walking the warm sandy beaches, swimming and watching the magnificent sunsets on Florida's...