Fla Based Real Estate Reality TV Show Launches
Sounds interesting and how flipping really is
Fla.-based real estate reality TV show launches
ORLANDO, Fla. – Feb. 1, 2016 – An underbelly of "The City Beautiful" – abandoned, overgrown, moldy foreclosed houses – went prime time Saturday night with a new reality television show called Zombie House Flipping.
Set mostly in downtown neighborhoods, the FYI channel's original series features four longtime Orlando residents and a chocolate Labrador named Marley. In eight hour-long episodes, they comb the streets for zombie-like residential wreckage, properties that sit vacant with disrepair and outdated features that reduce their value. They buy their find, transform it into eye candy and sell for profit by show's end.
"Our shared idea is to take the stupid out of the house," said cast member Keith Ori. "We take out all that is objectionable about a house and bring in the 'wow factor.'"
Wearing a jacket and jeans, he stands at a stylish Delaney Park house and describes its makeover.
Before the redo, filthy Versace dresses hung soaking wet under a leaking roof; the closet floor neared collapse; overgrown weeds enshrouded the pool screen; rotting food sat in the fridge, and it looked like a home for hoarders.
"These houses have nicknames and this one was 'The Party House' because it looked as though people had been partying," said Peter Duke, who lends his design skills to the team.
Beyond the new roof, flooring, kitchen and bathrooms, they installed travertine entry tiles, pocket lights, pool pavers, and railings with stainless cables. The first thing people see upon entering is a floating wall backlit by color-changing LED lights that play against a backdrop of stacked slate.
The three-bedroom house is about to hit the market for almost double the $339,000 Ori paid for it three months ago.
Collectively, the team has flipped hundreds of Orlando-area houses over the years. Their menu for a good zombie includes:
″ Neighborhoods where schools have high ratings and house prices are at least $180 a square foot
″ Houses with ample square footage are optimal but the team can expand – they recently more than doubled the size of a house near Boone High School
″ Avoiding houses built in the 1980s, because they tend to be wood-frame structures without adequate termite protection: "Those houses are like matchsticks," Ori said.
Zombie House Flipping isn't the first show about fast turnarounds of eyesore houses. And it's not even unique in showcasing a region that led the nation in foreclosures before recovery set in a few years ago – the films "99 Homes" and "Queen of Versailles" have peered into the realities of Orlando's boom-and-bust housing market.
But the cast says it's more fun than the other shows. Heck, it has a bandana-wearing dog.
"We're practically Scooby-Doo," said West Orange High School graduate Justin Stamper, 26. The blond, blue-eyed lead cast member started flipping houses when he was 19 and his family had just lost their home in foreclosure.
And even though other house-flipping shows have come along, producers of "Zombie" say their series drives to the heart of the country's wave of financially bankrupt properties. It focuses on one house per episode.
"The problem of zombie homes blighting neighborhoods across America is ripped from the headlines," said Gena McCarthy, senior vice president for FYI.
The back story of the zombie team is threaded with serendipity.
Four years ago, Ori posted an online ad for an industrial-style file cabinet online and met Duke; they struck up a friendship. About that same time, Ori was driving through Delaney Park and rolled down the window of his Chevy pickup to ask a pedestrian about a foreclosed house on the street. The guy on the street was Stamper.
Pilgrim Media Group tracked down Ashlee Casserly, the team's real estate agent, after seeing an Orlando Sentinel video of Stamper sledgehammering a wall in a 2014 for story about investors buying foreclosures. Stamper had placed a Craigslist ad marketing a redone house.
Zombie House Flipping airs Saturday at 10 p.m. on FYI, a division of A&E Networks.
Copyright © 2016 The Orlando Sentinel (Orlando, Fla.), Mary Shanklin. Distributed by Tribune Content Agency, LLC.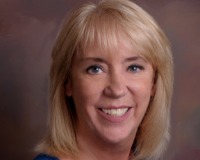 Author:
Kathy Toonder
Phone:
941-544-7270
Dated:
February 2nd 2016
Views:
2,378
About Kathy: I enjoy walking the warm sandy beaches, swimming and watching the magnificent sunsets on Florida's...