Do You Need A Survey
There are a litany of reasons why someone purchasing land should obtain a survey prior to closing; here are several of the most important:
A survey will disclose certain items that may affect the marketability of the property. This includes whether the improvements are within the property borders, whether any of the neighbors encroach on the property, whether the improvements comply with county setbacks and association restrictions, and whether any easements that may affect legal title to the property.

A survey will show the location of the boundary lines and whether any building restrictions exist which may affect your ability to add improvements, such as a fence or shed.

If you plan to add any improvements to the property, such as a pool, fence or building addition, a survey will be needed to obtain permitting for the addition.

A survey will show the location of all recorded easements, including utility easements, ingress or egress easements, and access easements.

The survey will confirm legal access to the property from a public or private road and whether or not public utilities service the property.

If you do not obtain a survey, your title insurance policy will not cover any defects to title that would have been disclosed on a survey. If you close on a property without a survey and later discover that the house violates a building restriction, you will be responsible for obtaining a variance or bringing the building into compliance.
As you can see, a survey can be of vital importance for someone making a decision to purchase real property, particularly if one plans to later add improvements or sell the property. It also provides a buyer the opportunity to require the seller to cure defects prior to closing. Going back to our example above, what happened with the buyer that did not think a survey was necessary? He thankfully took our advice and procured a survey, which revealed two set back violations and an encroachment. Luckily, since this buyer obtained the survey prior to closing, he did not have to learn the value of obtaining a survey the hard way. Should you have any questions in regards to the foregoing, we urge you to consult with your real estate attorney.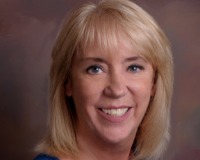 Author:
Kathy Toonder
Phone:
941-544-7270
Dated:
March 9th 2015
Views:
945
About Kathy: I enjoy walking the warm sandy beaches, swimming and watching the magnificent sunsets on Florida's...