COMMON THINGS TO HAVE SELLER CHECK OR DO FOR AN EASIER SALE
A few items for Sellers or Buyers to Check When Looking At Homes Commets LynneVanEck@ Gmail.com.(1) GFCI outlets: these are the type of outlets that have a test and reset button built into them. For safety reasons, they should protect all kitchen, bathroom, garage and exterior outlets. They are not mandatory but inspectors will always point them out. (They cost approximately 14-17 dollars each.) If you do have GFCI's, check them all to make sure they trip and reset. They can get old and stop working.(2) Smoke detectors: they should be installed in all hallways and bedrooms. They will always be pointed out. (Can be purchased as low as 6-8 dollars)(3) Replace all missing cover plates at outlets and switches.(4) Tree branches rubbing on roof. (it is usually pretty cheap for someone to trim them)(5) Make sure your furnace filter is clean. (6) Replace corroded angle stops: these are the valves that shutoff water to all sinks and toilets. (many times they are very difficult to turn or drip slightly when turned off) They cost about 8-10 dollars each.(7) Replace any light bulb that does not work. (some people may assume an outside light fixture does not work when it is just a bulb)(8) Repair grout at counter tops, tubs and showers. (could just need a nice bead of caulk too)(9) Make sure the safety features on your garage door opener are set properly. (the photoelectric sensors should line up so that if something is between them the door will open. Also Test the force setting of your door opener. While your door is closing apply resistance to it by pushing it up. Your door should automatically reverse. Don't push too hard and damage it. (10) Check all of your windows to see if they open and lock(11) A. Double tap in electric panel. Usually just requires putting in another breaker. Inexpensive. (This is only for people who feel comfortable opening their electric panel. You may want an electrician to check this) B. Are the wires coming out of the electric panel enclosed? (They should be even if you make a box out scrap 2 x 4's and cover with a piece of scrap wood or drywall. This is more for older homes also) (12) Wood rot. It can be found in many spots but typically at corners where fascia meet and at the bottoms of wood trim in exterior doors and the garage door. Typically minor and not expensive to fix especially if it can just be repaired/filled before it gets real bad and needs a new board. (still not that expensive)(13) Water heater not having a discharge tube and exposed wiring. (the wiring SHOULD be in conduit, which is not necessarily a big deal but a three foot piece of conduit is not expensive. The discharge tube is real easy too.)(14) Windows. Missing screens(15) Air condition compressor (Outside unit) It doesn't hurt to hose out and clean the condenser coils. Also, check the insulation on the refrigerant lines. (it's just a few feet. not expensive)Also, has the earth under it settled and made the unit not level?(16) Fill cracks in driveway. (just a tube of sealant for around 6-8 dollars)(17) For older homes, check all the outlets for proper ground. (A tester can be bought at Harbor Freight for around 4-7 dollars) (18) Small stains on ceilings. That stain you know is old and causes no problem is SCARY to buyers. Recommend covering it with some stain cover type of paint. (it can be bought in a spray can even. Real easy fix) (19)Doors. Do all your doors close and lock like they should? How about your pocket doors. They could require a small adjustment. How about your sliding doors? Do they lock? Could they use a new lock or maybe something else that locks it? (there the plastic pieces that stick to the door that can lock it and putting a hole in the door with a pin through both doors, etc. ) (20) Roof: If you have trees over your roof it is wise to blow all the tree debris off it. (and maybe even hose/clean it off) Tree debris will shorten the life of a shingle roof.) Also, check for worn flashings around vents, etc. Sometimes they could use some roof tar/caulk around them if they are old and worn. It's also good to take a look at the roof and make sure no shingles have broken/cracked and are missing. It doesn't take much expense to repair a few missing shingles.(21) On older homes: Check the brand of your electric panel. If it is a Federal Pacific Stab Loc, or Zinsco or Sylvania Brand. Recommend having it checked and/or replaced before even selling. Some insurance companies will not even insure a house with these panels and your buyer will try to get insurance before closing and expect you to replace it AFTER you have negotiated a price.(22) Lanai/porch screening. Are there any small tears in screens? They can be replaced or even repaired with just a small piece of screen glued/sewed in.(23) Are your gutters cleaned out? And, are they all in good condition? ( downspouts screwed together, etc.)(24) Light switches/fixtures that don't operate or have mystery functions. If there's a switch, it should do something - preferably the function it was designed for. There should be a working light bulb so that people can see that it works. Maybe even label switches that are hard to determine what they operate. (this happens ALL the time. Some homeowners don't even know what some switches are for)(25) Try your sprinkler system and make sure there are no broken heads or heads that need a simple adjustment. (26) In bathrooms, fill tub and let it drain while running the sink and flushing toilet and see how your drains are. (Could they just use a jug of drain cleaner?)(27) Do you have a really dirty driveway? Consider power washing it really well. It sure can add to a homes appeal. Even painting a very light color can make a home more appealing from the exterior.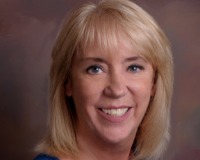 Author:
Kathy Toonder
Phone:
941-544-7270
Dated:
November 3rd 2014
Views:
510
About Kathy: I enjoy walking the warm sandy beaches, swimming and watching the magnificent sunsets on Florida's...