CDDs And Stewardship Districts
CDDs and Stewardship Districts
As the real estate economy improves, more buyers are purchasing in new and developing communities. Many of our area's new and developing communities are part of a Community Development District or a Stewardship District. It is useful to be familiar with these terms as buyers often question the meaning of them and the fees that are associated with them, which can be seen on a property's annual county tax bill.
A Community Development District or CDD, is an independent local governmental authority. It may impose and levy taxes or assessments on property under the CDD meant to pay for construction, operation and maintenance of facilities and services in the developing area.
A Stewardship District is very similar to a CDD and is utilized when there is a considerably long period of time in which development will take place and where there are additional conservation concerns. A Stewardship District also assesses fees for purposes similar to CDDs.
Buyers may ask whether it is possible to entirely pay off their CDD or Stewardship District fees upon purchase of a home. The answer to this is both yes and no. There are generally two separate parts to each of these types of fees. The first portion is a one time capital assessment or infrastructure bond. This can be paid off, and a payoff can be ordered and disbursed at closing when the property is purchased, or anytime thereafter. Keep in mind however that this is generally a sizeable payoff, depending on how long the previous property owner(s) have already paid toward this fee. The other portion of the fee is for general operating and maintenance and cannot be paid off immediately upon purchase. This portion of the fee is subject to change annually in accordance with an annually adopted budget, similar to that of a homeowner's association.
If you have a buyer that is interested in purchasing in a Community Development District or Stewardship District or have any questions about the foregoing, please contact your local real estate attorney.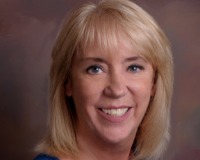 Author:
Kathy Toonder
Phone:
941-544-7270
Dated:
April 21st 2015
Views:
905
About Kathy: I enjoy walking the warm sandy beaches, swimming and watching the magnificent sunsets on Florida's...