Buyers May Find Mortgages Easier To Get
Buyers may find mortgages easier to get
NEW YORK – Feb. 25, 2015 – Good news for potential home shoppers: A Mortgage Bankers Association (MBA) index shows lender requirements for credit scores, downpayments, and other key mortgage terms are finally loosening up.
Some lenders even expanded the types of mortgages they offer. These moves come after years of tightening loan requirements in the aftermath of the housing crisis.
The newly released MBA index shows that recent improvements in lending are mostly tied to the government's efforts to ease regulations and improve affordability in the housing market. For example, mortgage financing giant Fannie Mae is now allowing purchases of conventional mortgages that have downpayments as low as 3 percent; Freddie Mac is planning to do the same for mortgages closed on or after March 23.
Also, the Federal Housing Administration, which insures loans with downpayments as low as 3.5 percent, reduced its upfront mortgage insurance premiums last month, which is expanding eligibility for home purchases to thousands of potential home shoppers.
"Things are looking better for home buyers and refinancers," not just in the loosening of underwriting requirements but also in the cost of credit, says Brad Blackwell, executive vice president of Wells Fargo Home Mortgage.
Blackwell says that Wells Fargo has gradually opened its credit box as the government took steps to clarify its lending policies and penalties against lenders for defaulting loans. That rule clarity has, in turn, helped lenders gain the confidence to expand lending to a broader range of borrowers, including those who may not have high credit scores or a sizable downpayment for a home purchase.
Wells Fargo says it also relaxed its policy on downpayment gifts to borrowers from relatives and friends. It previously required borrowers to contribute at least 5 percent of the total costs on a home purchase from their own finances in order to qualify for a conventional loan with a 5 percent or lower downpayment; however, the bank recently reduced that requirement to 3 percent and greater gift assistance.
Source: "Lenders Begin Easing Requirements to get a Mortgage," The Los Angeles Times (Feb. 22, 2015)
© Copyright 2015 INFORMATION, INC. Bethesda, MD (301) 215-4688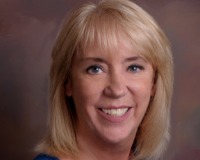 Author:
Kathy Toonder
Phone:
941-544-7270
Dated:
February 26th 2015
Views:
972
About Kathy: I enjoy walking the warm sandy beaches, swimming and watching the magnificent sunsets on Florida's...