BradentonSarasota Area Named No 1 In US For Wellbeing
The Bradenton-Sarasota-North Port area was ranked No. 1 in well-being out of the 100 largest metro areas in the United States, according to Gallup research. That means means residents like what they do, have supportive relationships and are proud of their community.
The results are based on more than 176,000 interviews with U.S. adults across all 50 states and the District of Columbia, conducted from January through December 2014. The area's index score was 64.1, with 100 being the highest score.
The score is based on the "five essential elements of well-being," which include residents liking what they do; having supportive relationships and love in their life; managing economic needs in a way that reduces stress; liking where you live; feeling safe; and having good health and energy.
"Improving and sustaining high well-being is vital to any population's overall health and economy," said Janet Calhoun, senior vice president at Healthways. "State, local and business leaders should consider specific well-being interventions that make the healthy choice the easy choice for their population. A comprehensive long-term environmental strategy creates not only a healthier population, but also a more productive workforce and a more robust economy."
No other Florida areas made the top 10.
"North Port-Sarasota-Bradenton, the community with the highest overall Well-Being Index score, does not lead in any element, but is in the top 12 in all five elements," Gallup wrote. "This community is characterized by particularly strong physical, financial and social well-being, ranked second, second and fourth in the nation, respectively, in those elements. Raleigh, Oxnard-Thousand Oaks-Ventura and Chattanooga each have three well-being elements in the top 10."
What it means
Having a high well-being index means several things, according to Gallup research, including:
▪ Residents exercise more frequently and are less likely to be obese.
▪ They feel safe where they live.
▪ They are more likely to have basic access to food and healthcare.
▪ They live effectively within their means.
▪ They are able to use their strengths and learn new things.
Read more here: http://www.miamiherald.com/news/local/news-columns-blogs/deadline-miami/article17635226.html#storylink=cpy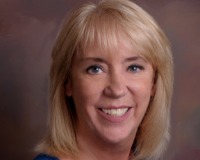 Author:
Kathy Toonder
Phone:
941-544-7270
Dated:
April 9th 2015
Views:
999
About Kathy: I enjoy walking the warm sandy beaches, swimming and watching the magnificent sunsets on Florida's...