Bradenton Offers Bigcity Amenities Without Big City Stress
Bradenton offers big-city amenities without big-city stress.
By Laura Knight
I'll admit it: I've driven right through Bradenton many times on my way to Anna Maria Island without stopping. I always think to myself, I'm going to plan a day to explore Bradenton, too. So finally a couple of weeks ago I did. And I was blown away with the amount of things to do there for a city of its size, both in land area and population.
For a bit of perspective, the City of Orlando (where I live) has an approximate population of 255,000 and 110 square miles; the City of Tampa 353,000 and 170 square miles; and the City of Bradenton 52,000 and 14 square miles.
No stress, just fun
Thinking back on my visit, what I like about Bradenton's vibe overall is the easy access to big-city amenities like artisan food, free green spaces and cultural activities, but without the big-city stress of trying to do those things (parking headaches, overwhelming crowds, extra costs, sold-out stuff, long lines — you know, big-city STRESS).
My impression while exploring the city was that the parking was easy and things were reasonably affordable. Also, there is a nice mix of outdoor and in-the-city fun. And it didn't hurt that they have a fantastic view of the Manatee River and that many of their buildings and streets are reminiscent of Old-Florida. And, of course, The City of Bradenton is also the neighbor of several of Florida's best Gulf Beaches.
It's a great city to spend your time in. And I imagine it's a fantastic place to call home.
Yes lots to do in Bradenton and the homes are affordable. Lynne Van Eck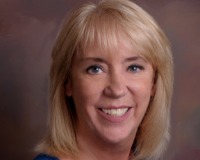 Author:
Kathy Toonder
Phone:
941-544-7270
Dated:
September 22nd 2015
Views:
1,719
About Kathy: I enjoy walking the warm sandy beaches, swimming and watching the magnificent sunsets on Florida's...