Best Florida Cities For Families In 2022
There are numerous reasons for young families to relocate to Florida. Look further than the retired Floridian cliché. If you like warm temperatures and prefer to be near the beach, you should consider one of the best Florida cities for families. These locations are sunny and pleasant, but they are also safe and provide excellent educational opportunities for children. Check out some of the most popular choices and see which one best meets your needs and interests.
Sarasota
Sarasota is an excellent area for seniors, but expanding families might like it here as well. This lovely Gulf Coast community, located between Tampa and Naples, has pristine white beaches. Sarasota has a population of around 56,000 people. It's big enough for plenty of shopping and dining, but not so big that you feel overwhelmed by the city.
Sarasota is one of the best Florida cities for families, thanks to its low crime rates, according to Federal data, as well as strong scores regarding college and career readiness and general well-being. If your family enjoys being active, there are numerous opportunities for canoeing, kayaking, and fishing in the vicinity - not to mention 13 miles of the beautiful coastline.
Windward, Lakewood Ranch
Windward at Lakewood Ranch is a prize-winning master-planned neighborhood near Sarasota, Florida that mimics a beautiful palm-tree beach resort. Home prices vary from $200,000 to $500,000.
You have the option of building a resort-type villa in the British West Indies or a Dutch Colonial-style residence. A 10,000 square-foot clubhouse is available to residents. Two outdoor swimming pools, many parks, sports grounds, a fitness center, several walking and cycling routes, a playground, and other amenities are also included, making it a perfect place to fulfill your family's needs.
Winter Springs
This area is well-known for its inexpensive housing and high-quality education. According to statistics, over 93 percent of residents in this area have a high school diploma, and about 30 percent of the population is made up of families with children. Winter Springs is a favorite city for young families because of its proximity to the famed Orlando area. On weekends, you could go to Disneyworld! Lake Jessup, which is nearby, is also an appealing spot for a fun break, with numerous animals and gorgeous scenery. With plenty of new projects and a continually growing real estate market, this area may be ideal if you're planning to move to a new state. The median property value is around $240,000, making it more affordable to become a homeowner compared to some other Florida cities for families.
If you look at FBI crime rates and statistics, you'll see that this area is well-known for its exceptional safety. You'll be able to relax and enjoy a variety of activities. Winter Springs hosts an annual Festival of the Arts, which can be enjoyable for children of all ages. Winter Springs Hometown Harvest is a popular autumn event that features enjoyable activities such as carving pumpkins, hayrides, and artwork contests. There is also the Winter Wonderland, a festivity that is one of the oldest annual favorites.
Naples
Naples is a popular destination for both tourists and young families. This community of just more than 20,000 inhabitants has stunning vistas of the Gulf coast as well as high-quality education. On the seaside, Naples has a plethora of eateries. The average household income in Naples is higher than in other state regions, which is reflected in the area's high-quality housing and architecture.
Miami
We all know Miami, and it might not be the most obvious choice on our list of the best Florida cities for families in 2022. However, out of the 125 most populated metro regions in the United States, Miami is second only to San Jose, California, in terms of high school students' college readiness. This means your children will get the best educational opportunities possible, which can go a long way. In addition, Miami is developing a family-friendly Greenways and Trails system to connect neighborhoods with pedestrian and bike lanes.
Miami Lakes
If you are looking for something quieter but still in the area, we recommend Miami Lakes. The municipality, located just outside of Miami, provides convenient access to urban culture while nourishing suburban conveniences. It is a great community, welcoming and open to newcomers. If you opt to pack your family up and move here, moving specialists like Pro Movers Miami can make your relocation a piece of cake.
Port Orange
Port Orange is ideal for families. The schools have obtained an A grade from the Sunshine State, adding to the advantages for families with kids. You'll be near the water and, of course, NASCAR - the town is only minutes away from Daytona Beach. Proximity to the beach secures plenty of sand and water activities for the youngsters. This location is also ideal for active families that like climbing, cycling, and walking.
Final thoughts
It's not hard to find the ideal home for your young family in the Sunshine State. From coastal communities to interior locations with plenty of prospects, it has something for everyone. While looking for a new place here, consider the best Florida cities for families in 2022.
Meta description: Thinking about relocating your family to the Sunshine State? Take a look at the best Florida cities for families in 2022.
Photo used:
https://pixabay.com/photos/family-beach-vacation-st-pete-beach-901011/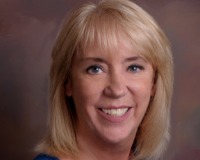 Author:
Kathy Toonder
Phone:
941-544-7270
Dated:
February 3rd 2022
Views:
977
About Kathy: I enjoy walking the warm sandy beaches, swimming and watching the magnificent sunsets on Florida's...