BACK TO WORK PROGRAM
FHA "BACK TO WORK PROGRAM" We all know how difficult it is to financially recover from a traumatic financial loss following a property foreclosure, or even a softer loss following a short sale. In most cases, a homeowner who lost a property to foreclosure may not be able to qualify for a new conventional mortgage for up to seven (7) years after losing a home. Under Federal Housing Administration (FHA) historical guidelines, homeowners who lost their homes due to a short sale or foreclosure must wait about 36 months before obtaining a primary residence financed by an FHA loan (the VA and USDA also offer similar opportunities to qualify after 36 months). Recently, the FHA instituted its "Back to Work Program," which allows buyers to purchase a primary home as soon as 12 months following a short sale, foreclosure or deed in lieu of foreclosure. The program has been extended to September 30, 2016. The following is a brief synopsis of the requirements to qualify for the program: 1. The Buyer must show a 20 percent loss in income for at least six consecutive months prior to losing the home (either through foreclosure, short sale or deed in lieu). 2. The Buyer must document that the loss of the previous home was truly due to circumstances beyond your control. Most people who qualify satisfy this requirement by showing the 20 percent loss in income in the first requirement, above. Inability to rent a previous income producing property or even divorce are not sufficient reasons to qualify. 3. The Buyer must show that they have taken steps to re-establish their income and credit and are paying their other obligations as needed. 4. The Buyer must have a credit score of at least 640 or have completed a HUD-approved counseling agency program on homeownership or residential mortgage loans. For realtors working with buyers who intend to purchase a property under this program, it is important to remember that the counseling requirement must be completed a minimum of 30 days but no more than 6 months prior to submitting a loan application. If you or any of your clients are interested in the Back to Work Program, or if you are representing a buyer that is intending to purchase a property using this program, you can learn more information about it at: http://portal.hud.gov/hudportal/documents/huddoc?id=13-26ml.pdf. As always, should you have any questions about the foregoing, we advise that you please consult a real estate attorney.

Sincerely,

Berlin-Patten, PLLC

This communication is not intended to establish an attorney client relationship, and to the extent anything contained herein could be construed as legal advice or guidance, you are strongly encouraged to consult with your own attorney before relying upon any information contained herein.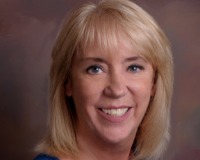 Author:
Kathy Toonder
Phone:
941-544-7270
Dated:
April 21st 2014
Views:
1,229
About Kathy: I enjoy walking the warm sandy beaches, swimming and watching the magnificent sunsets on Florida's...