APce Of Sales Quickens During February 2015
Pace of sales quickens during February 2015
The number of closed property transactions increased in February 2015 across both Manatee and
Sarasota counties, and pending sales also remained at a high level, a harbinger for a busy spring
real estate sales forecast. Median sale prices were also up substantially, particularly in Manatee
County, a sign that the market is favoring sellers as 2015 begins.
"Once the holidays have passed, home shoppers jumped off the fence and started signing
contracts," said Association President Stafford Starcher. "We are now above the record pace of
sales experienced in 2014, and the pending transactions would indicate the current pace isn't
going to slow in the foreseeable future."
In February 2015, closed sales in Sarasota County totaled 837 (585 single family homes and 252
condos), up 12.3 percent from January's figure of 743. In Manatee County, sales were at 593
(428 single family homes and 165 condos), up 6.1 percent from January's total of 559.
Future sales, which can be projected from the pending sales figure, look bright in both counties.
Sarasota County jumped up to 1,046 from last month's total of 995, while Manatee County stood
at 685, about the same as January's figure of 677. Both numbers were up over last February's
figures.
Another bright spot was the median sale price, which remained strong and substantially above
last year at this time. In Sarasota County, the median for single family homes was at $196,000,
up about 6 percent over last February when the figure was $185,000. For condos, the median was
at $187,500, up 10.3 percent over last year. Manatee County single family homes rose to a
median sale price of $256,750, up 16.7 percent over last February's figure of $220,000, while
condos were at $152,000, up 12.6 percent over last year's level of $135,000.
Inventory of available properties remained almost the same from January to February in both
Sarasota and Manatee counties after rising during the past six months. There were 4,439
properties on the market in Sarasota County in February (up from last month's 4,385) and 3,166
properties for sale in Manatee County (up from 3,106).
"Properties in the two counties are selling at a high pace, and prices are on the rise, which tells us
we are experiencing a healthy, vibrant market," said Starcher. "The inventory totals have leveled
off, which means we could see even higher prices going forward, based on the laws of supply
and demand."
Distressed sales, short sales and foreclosures, continued to represent about a fifth of the overall
market in February 2015. In Sarasota County, distressed sales were at 20.2 percent of the total,
while in Manatee County the figure was 21.2 percent. Both numbers were down from January,
although not significantly. In February 2014, about 20 percent of closed sales in Sarasota County
and 27 percent in Manatee County were distressed properties.
"The bottom line – this is a great time to put your property on the market with a Realtor® and test
the water," said Starcher. "Our members are very busy, and enthusiastic about this real estate
market. I'm encouraged by the numbers we are seeing, and even more encouraged by the attitude
and professionalism of the Association's members."
Realtor Association Releases Statistics for February 2015 Sarasota-Manatee Board of Realtor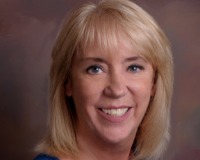 Author:
Kathy Toonder
Phone:
941-544-7270
Dated:
March 23rd 2015
Views:
724
About Kathy: I enjoy walking the warm sandy beaches, swimming and watching the magnificent sunsets on Florida's...