8 THINGS YOU NEED TO KNOW BEFORE MOVING TO FLORIDA
Are you thinking of relocating to Florida? You aren't the only one! Every year, an increasing number of people choose to call the Sunshine State their home. And for good reason. Whether you have already made your decision or are considering it, here are some things you need to know before moving to Florida. We are certain the following list will either confirm or assist you in making the best decision for you.
1. Beautiful sights to see
Of course, Florida has always been recognized for its miles of lovely coastline and fantastic sandy beaches. And what could be better than soaking in the sun on a white sand beach while taking in the scenery? Well, doing it every day once you relocate to a city such as the beautiful city of Sarasota.
However, at a certain point, you will want to explore more than just the beaches. Fortunately, Florida offers a variety of additional outdoor sights. You can ride an airboat through the Everglades National Park, go kayaking in surrounding lakes to soak up the sun, or simply stroll through Florida Caverns State Park. There are many sights to enjoy, and you will have many opportunities to do so.
2. Unpredictable weather and sub-tropical climate
Working as a weatherman in Florida can be challenging due to the unpredictable nature of the weather. The majority of Florida has a sub-tropical climate with humid summers and mild winters. You can expect temperatures in the 80s during the hottest part of the year and low 50s in the winter months. However, this all varies slightly depending on the region. In terms of rainfall, Floridians can expect a light rainstorm that lasts around 45 minutes each day in summer. Our advice is to try and incorporate these into your daily routine and appreciate them when they arrive, as this may be your only opportunity to cool off outside.
Unfortunately, hurricane safety is one of the most critical things to know before moving to Florida. Hurricane season lasts from June till November, and 40% of all hurricanes in the United States hit Florida during this time. This is particularly true in Southern Florida, where hurricanes are the most frequent. Read up on them, educate yourself, and be ready to deal with them when they occur.
3. Plenty of wildlife
Although alligators are prevalent and well-known in Florida, the state is home to a diverse range of other wildlife. Whether you're looking up at the sky or swimming in the sea, you are bound to stumble upon different species of animals. In the ocean, you will be able to encounter animals such as dolphins, manatees, sharks, and, not to mention, a variety of fish. When you look up, you'll be able to catch a glimpse of the beautiful birds flying high. However, there are plenty of foxes, squirrels, snakes, raccoons, and other kinds of land animals that are freely roaming and exploring. Remember to be aware of dangerous animals that can be found here, as well as to respect nature and all of the wildlife that comes with it.
4. Growing population
It's no surprise that Florida's population has been increasing in recent years, given the abundance of benefits available. As a result, Florida is now the third most populous state in the United States. If you have the freedom to do so, you can choose from various cities and towns. Every area of Florida is unique, so you'll need to do research to decide which one would best suit you. Before making a decision, consider your wants and requirements. Do you require a city that is perfect for young couples, retirement, or nature exploration? There are many places young people love, as well as towns that are great for senior citizens who wish to spend their golden years. Whatever you require, we are sure Florida will provide.
5. Big housing market
Another helpful thing you need to know before moving to Florida is your chances of getting a dream home. Whether you plan to rent or buy a home, learning about housing costs and the types of homes available can be beneficial. The cost will vary depending on the city you choose. Since 2020, the housing market in Florida has suffered (as it has in most countries) from a lack of supply and increased demand. This has caused the median price of a single-family home in Florida to rise to $348,000.
This being said, depending on your needs, there are more affordable options. For example, if you want to move with your family, the cities of Winter Springs, Kissimmee, Orlando, and Palm Bay will be more cost-efficient. Research different areas in the state, check many different sources, and find your dream home in Florida.
6. Plenty of job opportunities
To be able to afford your dream home, you'll need to find a job that suits your set of skills. Fortunately, there are many job opportunities in Florida that you may take advantage of. You can begin your job hunt even before you move by creating a unique resume and cover letter packed full of valuable information. Use these documents to apply for jobs, and with a little luck and skill, you'll be able to get the position you want.
7. Varied cost of living
Although housing costs are quite important, so are taxes, utilities, and transportation. When planning your budget for your new life in Florida, keep in mind these expenses vary from city to city. In Miami, for example, there is a 14% higher cost of living than the national average. On the other hand, Tampa's cost of living is 5% lower than the national average. Pick and choose which city would be most beneficial for your budget. Oh, and don't forget, the Sunshine State has no state income taxes, making it more affordable than some states.
8. Entertainment options perfect for people of all ages
One last thing you need to know before moving to Florida is that there is an unlimited supply of things you can do here! Whether you want to go kayaking, fishing, golfing, running, partying, or touring numerous amusement parks, Florida has it all. Watch a Polo match at Lakewood Ranch in Florida or learn about space exploration at the Kennedy Space Center. The choice is yours.
Meta description: Our easy-to-follow guide will be able to teach you all the things you need to know before moving to Florida to make this move go smoothly.
Photo used:
https://www.pexels.com/photo/sea-during-golden-hour-2524166/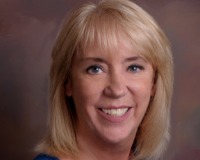 Author:
Kathy Toonder
Phone:
941-544-7270
Dated:
March 1st 2022
Views:
940
About Kathy: I enjoy walking the warm sandy beaches, swimming and watching the magnificent sunsets on Florida's...