8 Fun Things To Do In Lakewood Ranch Florida
Activities in Lakewood Ranch for everybody's taste
The best thing about living in an elegantly planned community is not the predictability or availability of various amenities but the care with which it's developed. Over the century, Lakewood Ranch has grown from a modest timber and cattle farm to the most popular and most comfortable residential area in the States. With a clear vision and dedication, it's quite sufficient time to grow a community that is tailored to every resident's needs.
A not-so-little piece of heaven today, the Ranch offers a carefully curated selection of homes, scenic landscapes, A-rated schools, shopping, entertainment, and art venues, dining prospects, and recreation areas. That's 50 square miles packed with events and activities for close to 35 thousand locals and myriad curious visitors. Our choice of eight fun things to do in Lakewood Ranch is modest but only in number.
LWR community events
Community events are what entice people so much to this area. It is the ideal work-life balance this community offers that is so attractive. These relaxed, fun, and diverse get-togethers make the sense of belonging so prominent here. And that's precisely why people continuously search for their perfect Lakewood Ranch real estate and settle in on the locale.
Most of these events take place in several of the local parks. They are a meeting ground for talented instructors and their enthusiastic trainees.
Bob Gardner Community Park
Waterside Park
Summerfield Community Park
Adventure Park at Greenbrook
Lakewood Ranch Park
Visiting with kids, grandkids, friends, or even on your own will bring you closer to learning how to create art, play an instrument, play disc golf, and even how to fish or grill. Every now and then, the offer of courses changes, but the interest in fitness, arts and games, sports, and other fun things to do in Lakewood Ranch doesn't.
But the parks are not the only meet-up sites around. Our first pick, the Classic Car Show, takes place every first Wednesday and is one of the Main street events. Hang around Main St. and enjoy a different happening every couple of weeks.
Watch or play sports
Every week's end is reserved for Sunday Polo matchesat Sarasota Polo Club. You didn't know polo games can be exciting? You're in for a surprise. Starting with a parade and a live national anthem, the event features a different theme weekly. In the half-time, you can enjoy snacks & drinks or engage in some good ol' divot-stomping and socializing. Just beware of the "steaming" divots out there!
Golf is synonymous with sports in the area, and you'll find it in Lakewood Ranch, too. Whether you prefer to mini-golf with your family at Fish Hole Miniature Golf or play solo at the Esplanade Golf & Country Club courts nearby, the fun and excitement are all but guaranteed. If you delight in yoga or barre, you will find a course specially designed for your age in one of the many local parks and fitness venues.
Have a great time in the great outdoors
If walks and leisurely cycling are more to your liking, the Ranch area boasts excellent trails and even more striking natural landscapes. If you prefer your neighbors' company in all things to do in Lakewood Ranch, a Community Nature Walk awaits you every second Saturday and Community Bike Ride every third.
And for those coming to visit, Gather & Go: Drive-Thru is a local event designed to bring out the best of Lakewood Ranch. Every Sunday afternoon, residents can bring their visitors on a lovely drive throughout the community. Once you finish this special tour with hands full of tasty goodies, just remember that moving to this premium community has never been easier. With local Lakewood Ranch professionals to help you out with relocation, you can start relishing your new lifestyle as soon as you set your foot in LWR. The next time you visit, your friends and hosts may become your neighbors.
Food, drinks, and music
From November 10 through May 2022, the middle of the week is reserved for Ranch Nite Wednesdays! At Waterside Place, Lakewood Ranch hosts food and dessert trucks, live music shows featuring local artists, a recreational cornhole league, an outdoor bar, and every second Wednesday, a fantastic Night Market. Who says that the best parties are on weekends?
Speaking of markets, Farmers' Market at Lakewood Ranch is a local tradition that lives up to its reputation. Sundays here are not mere shopping trips. They are meant to be enjoyed on the water's edge of Kingfisher Lake among several dozen vendors. This shopping experience is accompanied by live music performances, expert chef's culinary demos, and workshops for little ones.
Lakewood Ranch and its Music on Main event entertain visitors every first Friday. Residents spend evenings here not solely for the fun the good music, food, and beer can bring, but also because every monthly event benefits a local non-profit. After all, places to indulge in foods and drinks are plenty here. Waterside Place brims with opportunities to treat yourself. Whether it's shops and boutiques, bars and restaurants, or fitness, beauty, and wellness venues you're looking for, Lakefront Drive has it all.
If you find yourself returning, why not make it home?
Planned community it may be, but LWR has the power to surprise you on every level. Research on your own or call an expert local realtor but don't pass on the opportunity to join this exclusive club and take pleasure in many things to do in Lakewood Ranch. The residents of this award-winning community are not simply lucky they're living there; they have made it a choice. The same one's right here in front of you.
Meta description: To enjoy all the things to do in Lakewood Ranch, learn more about it and then seize the first opportunity to join this amazing community.
Photo: https://pixabay.com/photos/siesta-key-florida-beach-ocean-1610297/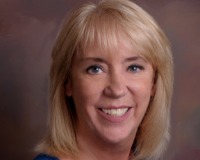 Author:
Kathy Toonder
Phone:
941-544-7270
Dated:
December 26th 2021
Views:
1,405
About Kathy: I enjoy walking the warm sandy beaches, swimming and watching the magnificent sunsets on Florida's...