6 Home Features Florida Buyers Want
Caption: Having a good agent on your team will ensure a successful purchase with no buyer's remorse.
Alt-tag: An agent with a couple after a sale
Purchasing a home takes a lot of careful consideration. It's usually not the best idea to jump the ball and invest your hard-earned money into the first offer that comes your way. Things get even more tricky when you have long-term plans, like starting a family or wanting to turn a part of your new property into something related to business. It's very important to have a clear and well-thought-out path for your next decade. If you are sure about your direction in life, you will have a clearer picture of what exactly it is you require from your new home. Florida is one of the best places in the US to settle. This article will examine some of the most useful and sought-after home features Florida buyers want. Let's dive in.
Life in Florida
Florida is a great place to live in. There is so much to enjoy and discover while enjoying an affordable life. When it comes to the cost of living, Florida sits around the US average on almost all fronts. The costs of groceries, utilities, health-related expenses, transport, and miscellaneous all match or just about match the country's average. However, the most important one for you is the median home cost. Florida, once again, matches the national average, with the median home cost being around 290,000$. What's more, the tax rate in Florida is considered relatively low.
Florida is also one of the wealthiest places in the US when it comes to the landscape. A sprawling peninsula, surrounded on three sides by water, it has a flat landscape adorned with swaying palm trees, and the sunsets are breathtaking. Along with the beautiful flora, it is also home to numerous unique species. The weather is very favorable too, and the winters are pretty mild. Florida is truly a little piece of heaven for those in love with nature. If that's not enough, Florida also has many annual events, festivals, and recreation facilities. If you plan to raise a family, you will find that Florida is a very family-friendly state.

Buying a home in Florida
Before you decide to buy, it's vital to first and foremost be familiar with the process of a home purchase. Buying a home in Florida takes a few steps to do right. So, before we continue, let's first make sure you're aware of everything you need to know. We can roughly divide the purchasing process into three main phases:

Financing

Searching

Closing

Financing
The first thing you need to do is check your credit report. This is very important as this will determine your starting point. It is generally required to have a credit score of 620 to be approved for a loan. However, for new homebuyers, this can be as high as 700.

Once you have your credit score, you will need to calculate your purchasing budget. This is not a difficult task, and it can be done on the go with online mortgage calculators. These tend to be accurate. They will also give you an insight into how much you may need to save up for a down payment to avoid Private Mortgage Insurance (PMI).

Once everything is calculated, it's time to get pre-approved. Pre-approval starts off the mortgage process. This involves consulting with a lender to determine how much you can borrow for your home purchase. After you've consulted with your lender and ensured a budget, it's time to move on to the next phase of the homebuying process.
Searching
You've got your finances all sorted out, and now it's time to start searching for that dream home. The first step is to get in touch with an agent. An agent will help you find your perfect home in no time. It's essential, however, to be very clear and open with your agent. Let them know what you're looking for exactly and communicate your concerns.
Your agent will try to match the criteria you've outlined as accurately as possible. The agent will look at listings and see what's available on the market. Once you've made a shortlist, it's time to start touring. While some sellers offer virtual home tours, it's usually the best idea to personally attend an open house. This way, you can really get a feel of each room and imagine yourself living in that space. Here are some tips for home viewing:
Take notes of everything that may seem important

Ask your agent for an honest input

Ask questions if you have any concerns about features

Have a look around to get a feel of the neighborhood

If you plan on moving furniture to the new residence, try to picture where you may want to place it
Closing
It's time for the final step of the buying process - the closing. Once you've decided on the property you wish to purchase, it's time to close the deal. The negotiating process may involve making an offer and hearing the counter-offer a few times. This is your agent's time to shine and guide you toward the finish line.

Before signing papers and getting the keys, the last step is inspecting the home. While this is a standard procedure, it's crucial to be familiar with the process and learn some home inspection facts for new home buyers. The home inspection identifies existing structural, electrical, or plumbing issues with the home. Heating, cooling, roof integrity, and the foundation will also be checked. Once you've received the full report, it's possible to re-negotiate the property's price.

Home features Florida buyers want
Now that you're familiarized with the buying process, let's look at some of the most desirable features home buyers want.
1. Affordability
Before we get into any specifics, we need to address the elephant in the room. The property's price is most likely to be the key factor in your decision-making process. The desire to own a property is not enough if the finances will not cover it. Buying a home needs to be financially viable and sustainable in the long term. This is something you will be addressing in the first few steps of the homebuying process.

2. Landscaping
With Florida's climate allowing for most of the time during the year to be spent outside, having a backyard is one of the most common home features buyers in Florida want. Being able to spend time in your backyard during the warmer days is priceless. Whether you're into gardening, exterior design, or just enjoying a hearty barbecue day with your friends and family, a backyard is necessary. Homes with spacious exteriors are very sought-after in the homebuying community.

3. Energy Efficiency
Florida residents are very environmentally aware. Many buyers are interested in eco-friendly solutions for their energy expenditure. Homes with solar panels are becoming increasingly popular with homebuyers in Florida. It's also becoming more common for buyers to ask about energy-saving appliances, such as machines that use less water per cycle. These options conserve not only energy but also decrease utility expenses.
4. Modern and spacious kitchen
Versatile kitchen space is one of the increasingly popular home features buyers in Florida want. This may involve a bias towards modern and freshly renovated kitchen spaces. New appliances with a low energy expenditure will also be more attractive to new homebuyers. Hardwood floors, granite countertops, and matching cupboards in complementary colors are in great demand. An open-plan kitchen with these features is likely to raise the price of a home significantly.

5. Doors and Windows
At first glance, this doesn't sound like something worth mentioning. However, let's put it in perspective. Florida is known for its weather, so having many natural light sources is always welcome. Natural light helps the home feel alive, and homes in Florida often have lovely views. Having large windows capitalizes on these benefits. Unfortunately, Florida weather is a double-edged sword. While it may be sunny most of the time, Florida is prone to natural disasters and otherwise intense weather. This means that one of the home features Florida buyers want is having doors and windows which can withstand severe weather conditions.
6. Low Maintenance
Purchasing a home in itself is costly. Homebuyers in Florida may get off cheaper than buyers in a few other places, but nobody likes wasting money. This is why the home inspection process is crucial. Buyers do not like having to spend excessive money following the down payment. This isn't directly involved in the mortgage, so it may even come out of the pocket. Having solid foundations, roofing, electricity, and plumbing sorted out beforehand will make the property significantly more attractive to the Florida homebuyer. Low maintenance is a huge one when it comes to home features Florida buyers want.
Conclusion
As you've seen in the article, Florida is a great choice for settling, buying, and selling property. With this short guide, it's easy to get into the mind of a Florida homebuyer. Knowing what to look for when buying and what to offer when selling is critical when getting into the property market. Thus, pay attention to the aforementioned home features Florida buyers want, and you won't make a mistake when purchasing a property.
Keyword: home features Florida buyers want
Meta Description: Whether you're buying or selling a house, find out what are the most important home features Florida buyers want and need.
Photo used:
https://www.pexels.com/photo/man-and-woman-standing-beside-an-agent-7578905/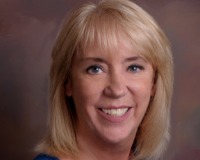 Author:
Kathy Toonder
Phone:
941-544-7270
Dated:
April 2nd 2022
Views:
679
About Kathy: I enjoy walking the warm sandy beaches, swimming and watching the magnificent sunsets on Florida's...