Study Confirms That Toxic Drywall Impacts Health
Study confirms that toxic drywall impacts health
ATLANTA – May 2, 2014 – Florida homeowners looking for confirmation that their toxic Chinese drywall caused family health problems now have it in a report issued today by the U.S. Agency for Toxic Substances and Disease Registry (ATSDR) at the Centers for Disease Control and Prevention (CDC).The ATSDR report, "Health Consultation: Possible Health Implications from Exposure to Sulfur Gases Emitted from Chinese-Manufactured Drywall," describing the laboratory tests researchers used to estimate levels of sulfur compounds in indoor air of homes built with problem drywall, including drywall imported from China in 2005 and 2006.Their conclusion: "The bottom line is that this modeling data suggests that levels of sulfur dioxide and other sulfur compounds found in the Chinese manufactured drywall were sufficiently high to result in the health effects people have been reporting," Vikas Kapil, chief medical officer with the U.S. Agency for ATSDR told USA Today.The drywall used was manufactured in China between 2005 and 2006. ATSDR compared the samples to North American drywall manufactured in 2009 when the just-released study began its research.A 2012 U.S. Department of Housing and Urban Development (HUD) report estimates that problem drywall imported from China was most likely used in the construction of about 11,000 new homes, mainly in the South. The study found that the problem was worse in states, such as Florida, that have hot and humid climates.Multiple lawsuits have been filed alleging drywall damage to homes and residents. More than 20,000 properties are part of a multistate settlement program overseen by a New Orleans federal court.The study did not try to determine why some Chinese drywall had high levels of toxic compounds in the first place. However, the drywall is no longer sold in the U.S.
The full report – a Fact Sheet, Final Health Consultation and Media Advisory – is posted on an ATSDR webpage.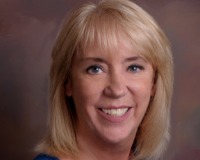 Author:
Kathy Toonder
Phone:
941-544-7270
Dated:
May 2nd 2014
Views:
3,555
About Kathy: I enjoy walking the warm sandy beaches, swimming and watching the magnificent sunsets on Florida's...