Banks Rush To Offer 3 Downpayment Loan Now Is The Time To Buy
NEW YORK – May 31, 2016 – As some banks veer from Federal Housing Administration (FHA) loans, they're offering their own low downpayment mortgages to appeal to home shoppers struggling to save enough to buy a home. Wells Fargo made headlines this week when it debuted its 3 percent downpayment loan.
JPMorgan Chase also announced its offering called the "Standard Agency 97percent" program, a 3 percent down payment loan geared for first-time home buyers and requires a FICO score of 680. Chase also has a loan program called "DreaMaker Mortgage," which offers a 5 percent down payment – 3 percent of which can come from the borrower as well as flexible funding options for closing costs and reduced mortgage insurance requirements.
Other banks have recently announced their low downpayment offerings.
Earlier this year, Bank of America began offering a 3 percent downpayment loan that did not involve the Federal Housing Administration and does not require mortgage insurance. The bank requires a minimum FICO score of 660.
Wells Fargo's newly launching lending program, "yourFirstMortgage," requires a 620 FICO minimum score and minimum downpayment of 3 percent for a fixed-rate conventional mortgage of up to $417,000. Downpayment assistance also can come from gifts and community assistance programs. Customers who complete a homebuyer education course can earn a 1/8 percent interest rate reduction, although the course is not required.
Brad Blackwell, executive vice president and portfolio business manager at Wells Fargo, says the monthly payment for the loan will be less than a government-insured FHA loan.
"We've taken all the complexity of the home mortgage lending process, removed it from the front-line consumer, so that it's easy for them to understand and Wells Fargo is taking care of all the capital markets and other types of complexities behind the scenes," says Blackwell.
Bank giants have been leery of FHA loans lately, with JPMorgan Chase CEO Jamie Dimon's calling FHA lending "too costly and too risky" to pursue extensively.
"We have dramatically reduced FHA originations," Dimon wrote in his yearly letter to shareholders. "Currently, it simply is too costly and too risky to originate these kinds of mortgages. Part of the risk comes from the penalties that the government charges if you make a mistake – and part of the risk is because these types of mortgages default frequently."
Dimon acknowledges Chase's new low downpayment lending program also carries some of those risks, but he believes it responds to customers' needs.
"Mortgages are important to our customers," Dimon wrote in the letter. "For most of our customers, their home is the single largest purchase they will make in their lifetime. More than that, it is an emotional purchase – it is where they are getting their start, raising a family or maybe spending their retirement years. As a bank that wants to build lifelong relationships with its customers, we want to be there for them at life's most critical junctures."
Source: "Wells Fargo Launches 3% Down Payment Mortgage," CNBC (May 26, 2016) and "Chase Quietly Launches Its Own 3% Down Mortgage Lending Program," HousingWire (May 26, 2016)
© Copyright 2016 INFORMATION, INC. Bethesda, MD (301) 215-4688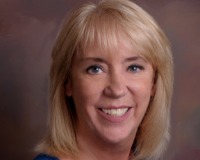 Author:
Kathy Toonder
Phone:
941-544-7270
Dated:
June 1st 2016
Views:
8,507
About Kathy: I enjoy walking the warm sandy beaches, swimming and watching the magnificent sunsets on Florida's...