How To Avoid Probate Delays
Probate requirements can create significant challenges, and in many cases, long delays if such requirements are not fully understood early on in the process, and preferably at the listing stage. If one knows that they are dealing with a residence that was owned by someone who has since passed, do not simply assume that the person with whom you are dealing actually has the legal authority to enter into listing agreements, execute contracts, or convey good title at closing. In many cases they do not, and in most of those cases, they don't even realize that they do not have such authority. This is because one of the biggest mistakes that people make is not properly probating property upon the passing of a property owner. This issue is most prevalent when dealing with residents of other states. When a resident of a state other than Florida dies owning real estate in Florida, a little known fact is that a probate must be completed not only in the state where they passed, but also in Florida. This is what is called an Ancillary Probate Administration, and is legally required in order to pass good title. Many people initiate probate proceedings in their home states, but forget to do so in Florida as well. Florida Statute §734.102 provides that an ancillary probate (i.e. probate in Florida as well) will be required if a non-resident dies leaving assets in Florida. A probate is in essence a legal process by which a judge determines who the lawful owner of property is, and thus who is the proper party (or parties) to sell it. Sometimes this task is easy, and sometimes it is not. But it is not avoidable if the decedent did not take steps during their lifetime to avoid probate, such as placing the property in a trust. Florida's Ancillary Probate Administration process can take some time to resolve as it is a court proceeding and can result in significant and frustrating closing delays if it is not properly and timely performed. With that being said, delays and frustration can usually be avoided if you consult with an experienced real estate attorney when listing property of a recently deceased party in order to assess early on in the process if an ancillary probate is required. Do not rely upon the well intentioned, but often times incorrect legal conclusion of the heirs.
As always, should you have any questions regarding any of the foregoing, please consult with your local real estate attorney.
Courtesy
Berlin-Patten, PLLC
This communication is not intended to establish an attorney client relationship, and to the extent anything contained herein could be construed as legal advice or guidance, you are strongly encouraged to consult with your own attorney before relying upon any information contained herein.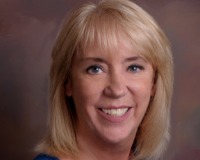 Author:
Kathy Toonder
Phone:
941-544-7270
Dated:
July 11th 2014
Views:
1,562
About Kathy: I enjoy walking the warm sandy beaches, swimming and watching the magnificent sunsets on Florida's...