6 Things To Know Before Buying A Home In Florida
Featured Image
Alt-tag: A sunset view of the city.

One of the most important financial decisions you'll ever make is purchasing a home. And when that happens, you will have to face a lot of choices and decisions. It is necessary to be sufficiently informed and knowledgeable when deciding on the type of home, location, costs, etc. In these situations, everyone's head is in the clouds, and the dream about your perfect dream house is activated. However, be honest with yourself and answer the questions like: Do you intend to continue working in your present position? Planning a wedding? Have children? And only after you have given yourself objective answers to these questions and considered things to know before buying a home in Florida start choosing.
Finding the right movers makes everything easier
First of all, if you are determined to move or buy a new house in a foreign country, it is crucial to find and hire the right movers. Not only will it help you when moving, but it will also reduce the intensity of your worries, especially when it comes to a long-distance relocation. While moving to a foreign state, you can enrich yourself in various aspects of life – cultural enrichment, learning a new language if you don't already know it, and making new friends! There is so much more that you will experience and enjoy.
The Key West property is an example of a typical home.
Alt-tag: A property located in Key West, Florida.
Pay attention to the little things
You'll be better prepared to complete this complex process as quickly and painlessly as possible if you are more knowledgeable about the procedures involved in buying a home and Florida's current real estate trends.
Although it sounds like a promising option, you must consider what it entails. Here are some of the things that you should pay attention to and that should be included in things to know before buying a home in Florida:
pick the proper location

choose a good real estate agent

pay attention to Florida's climate and its home-related consequences

obtain a mortgage pre-approval

never undervalue the importance of home inspections

look at the available housing market
Although this seems like a demanding and sometimes complicated process, do not hesitate when you need to reach your new home, especially when it comes to this beautiful state.
Deciding to move to the Sunshine State?
The state's economy, which is based on transportation, agriculture, and tourism, is the fourth-largest in the nation. There are numerous reasons to adore living in Florida, including the state's famed beautiful beaches and comfortable climate. If you have a family, you will have many options for having a fun weekend with kids. And after a fun weekend, wouldn't it be nice to have a home to return to and rest with a beautiful ocean view?
This is all possible, for example, if you decide to buy a new home in The Florida Keys and Key West or Orlando. City Orlando is home to one of the most well-known and recognizable tourist attractions on the entire globe. Disney World! Being so close to this theme park is excellent whether you have kids. You'll be glad to know that Florida boasts fantastic school systems and some of the best top-rated institutions in the state if you have children in school or are a student.
Disney World at Orlando is a great place to visit if you have children.
Alt-tag: Disney World is located in Orlando, Florida.
First baby steps
When buying a new home in Florida, the first and most crucial baby step is getting preapproved. This is regardless of the type of Florida house you intend to purchase. A pre-approval will help you understand how much you can afford to borrow and show sellers that you are serious about your offer. Finding your new home is where the real fun begins once you have a pre-approval letter in your possession and an astute agent on your side. You may get a taste of what's available online by looking in various neighborhoods and price ranges. In Florida, you'll also need to be prepared to act swiftly because homes tend to sell quickly here. To put up a competitive offer, your realtor can assist you in discovering how other houses in the neighborhood have sold.
Finding a realtor as legal help
Even though moving to a new state is never simple, moving to Florida might be particularly challenging. When moving across state lines, there are several aspects to consider. Finding local job options, family support networks, and schools for the kids are just a few. However, finding the perfect realtor for your Florida home may be challenging. A few factors that could affect how long it takes to find a home and how much it costs are your financial situation, the housing market, and the quality of the neighborhood economy.
As is known, there are many reasons to move to Florida, but it is necessary to consider all potential difficulties. With this, you will facilitate the choice of buying a new home and expand the spectrum of things to know before buying a home in Florida. Before making any decisions, you must have a comprehensive independent home inspection performed. This makes it less likely that you will buy a house with material flaws. If you ignore this crucial step, you will have no recourse against the seller if the house turns out to be in any way flawed. Besides, it is necessary to emphasize for you to make sure to set aside enough money when you decide to relocate so that you can afford to buy a new home in Florida.
How to find a perfect agent
To select an agent that understands your target communities has expertise in your price range, and communicates effectively, interview many of them. The typical property in Florida costs $81,098. If you put down less than 20% of the purchase price, you'll need to buy mortgage insurance and pay higher interest throughout your loan.
When finding a real estate agent, do your best to find the best one for you. When buying a home, a real estate agent is your reliable advisor. Nevertheless, you shouldn't choose the first one you meet. Look for recommendations from friends or family members and read evaluations from other borrowers regarding the agents' performance you are thinking about.
You must not forget some other key factors when buying a home in Florida, such as property taxes, closing costs, and attorneys. When speaking of attorneys, purchasing a home is a significant commitment accompanied by a ton of legalese that you might not comprehend. In the long run, investing a little bit more money in qualified legal counsel and knowledge is a sensible move. Be ready to pay various closing charges and down payments to complete your transaction. The average closing cost for a home transaction in Florida is $8,551.
Few more details to consider
Florida is one of the seven states without an individual income tax, and the Florida Constitution guarantees this benefit. It is doubtful that it will change in the near future. Anyone moving to Florida and purchasing a new house finds the absence of individual income tax a significant attraction. Regarding real estate, Florida is cheaper than many other states. This is helped by a large amount of land and a low cost of living. Additionally, Florida properties are incredibly roomy, offering lots of space for partying and relaxing.
Because of this, it's essential to investigate a bit about Florida, especially if it's your first time moving here. And if you'd like to know about the relocation process to Florida, don't hesitate to contact the professionals. Experts from 24/7 Logistics Services provide local and long-distance moving services across the USA and know all the regulations you might need.
Beachfront homes in Key Biscayne are a perfect investment if you love living near water.
Alt-tag: Homes located on the beach in Key Biscayne, Florida.
Exhale and inhale air rich in pacific notes
It is undeniable that building your dream home takes a lot of patience. The lead-up to closing day includes a lot of waiting and a lot of back-and-forths as your lender reviews your finances. Be responsive, and don't make any significant changes to your financial situation. Like leaving your job or opening a new credit card, for example. The timeline from your offer to closing day might take up to two months, so be patient. Before closing, you'll perform a final walk-through to be sure the property is in the state you expected. And then, be ready to sign a mile-high stack of documents and hand over a big check. Then when all this is over, you will feel relieved and ready for a new life in your new home – Florida.
To sum up
It is indisputable that buying a new house is a demanding moment in life to which you should fully dedicate yourself. Especially if you plan to move to another state. If that "other state" is Florida, believe that all the effort and difficulties will pay off. Learning about the key parameters and putting in order all the steps you can influence – will make this choice and the process much easier. If you have read and understood all the things to know before buying a home in Florida, you have nothing to worry about. When you finally buy one, it will seem like everything happened in the blink of an eye.
Meta:
Want to live in the Sunshine state? If this brought a smile to your face, here are some things to know before buying a home in Florida.

Photos Used:
https://unsplash.com/photos/FQjUaIMQF3Q
https://unsplash.com/photos/z4ky2zXIjDM
https://unsplash.com/photos/ogsUbaQiEkw
https://unsplash.com/photos/DboYQcHB-9Y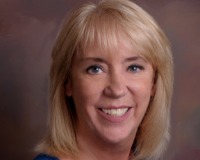 Author:
Kathy Toonder
Phone:
941-544-7270
Dated:
September 26th 2022
Views:
403
About Kathy: I enjoy walking the warm sandy beaches, swimming and watching the magnificent sunsets on Florida's...